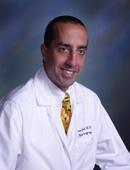 San Diego, CA (PRWEB) November 16, 2015
Pousti Plastic Surgery of San Diego is pleased and excited to announce its "Spirit of Thankfulness" social media contest. In line with the values and integrity of the plastic surgery practice, the business acknowledges how much they have to be thankful for this season, and they desire to learn more about their patients and their patient's family and friends for see what specifically they are thankful for as well. The ultimate goal of this limited time social media contest is to publicly share what people are grateful for and thankful for in their lives as well as the lives of their close network.
The "Spirit of Thankfulness" contest will run through Sunday, November 29th where patients of the practice, as well as their friends and families are encouraged to share through Facebook why they are so thankful for that important person in their life. The winner of the contest drawing will win a free CoolSculpting (non-invasive fat reduction) treatment, which is valued at up to $1,500.
In order to participate, individuals are encouraged to nominate someone they are thankful for (could be a spouse, boyfriend / girlfriend, relative, co-worker or friend) by posting to Facebook why they are thankful to have that person in their life and why they deserve to win the free CoolSculpting treatment package. Participants are encouraged to "tag" the practice's Facebook page as well as the nominee in their post and also include hashtags #PoustiPlasticSurgery and #CoolSculpting in their post so Pousti Plastic Surgery can properly track participants and select a winner. The winner will be announced and contacted on Monday, November 30th. Prospective CoolSculpting candidates must be good candidates for the treatment.
The CoolSculpting fat removal technology is approved by the FDA, and works on the cellular level by freezing fat cells. Pousti Plastic Surgery's patients who are good candidates for this type of procedure prefers this approach, as it is less invasive and a more affordable alternative to traditional liposuction. As a recognized leader in plastic and cosmetic surgery, Pousti Plastic Surgery was one of the first Southern California practices to offer this breakthrough non-invasive fat reduction technology to their valued patients.
Dr. Tom Pousti, MD, F.A.C.S, is the chief surgeon and medical director of Pousti Plastic Surgery. He is double board certified in both general surgery, and plastic and reconstruction surgery. Dr. Pousti completed his plastic surgery training at Harvard University and trained with expert and world-renowned surgeons at the Brigham and Woman's Hospital in Boston, Massachusetts. Dr. Pousti has also been named as one of 100 doctors nationwide to be included in the RealSelf 100. This award from RealSelf.com, the largest consumer resource for cosmetic and plastic surgery information, was given to Dr. Pousti for his commitment to his patients and his belief in their ability to make informed decisions on cosmetic procedures.
Pousti Plastic Surgery specializes in various types of cosmetic procedures, including breast augmentation, fat reduction, body contouring, facial rejuvenation, and other types of revisionary surgery. Dr. Pousti sees patients from across the United States and around the world. He believes in individualizing every surgery to meet and exceed each patient's expectations.
For more information on the "Spirit of Thankfulness" contest or for more info on CoolSculpting or Dr. Tom Pousti and his San Diego practice, please visit their website at http://www.poustiplasticsurgery.com or call (619) 466-8851.