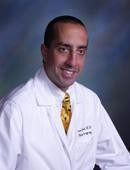 San Diego, CA (PRWEB) June 30, 2015
San Diego physician and double board certified plastic surgeon, Tom J. Pousti, MD, F.A.C.S, of Pousti Plastic Surgery, received Faculty Appointment Certificate from the Lake Erie College of Osteopathic Medicine, furthering his commitment to the cosmetic and plastic surgery community as an educator, mentor and teacher of students. The mission of the Lake Erie College of Osteopathic Medicine is to prepare students to become osteopathic physicians, pharmacy practitioners, and dentists through programs of excellence in education, research, clinical care, and community service to enhance the quality of life through improved health for all humanity. The professional programs are dedicated to serve all students through innovative curriculum and the development of postdoctoral education and interprofessional experiences.
Through his continued passion to learn, grow and teach, Dr. Pousti is pleased to have the opportunity to share his vast experience with regards to plastic and cosmetic surgery, mentoring and investing in the education of Lake Erie College of Osteopathic Medicine students.
Dr. Tom Pousti, MD, F.A.C.S, is the chief surgeon and medical director of Pousti Plastic Surgery. He is double board certified in both general surgery, and plastic and reconstruction surgery. Dr. Pousti completed his plastic surgery training at Harvard University and trained with expert and world-renowned surgeons at the Brigham and Woman's Hospital in Boston, Massachusetts.
Pousti Plastic Surgery specializes in various types of cosmetic procedures, including breast augmentation, breast revision, fat reduction, body contouring, facial rejuvenation, and other types of revisionary surgery. Dr. Pousti sees patients from across the United States and around the world. He believes in individualizing every surgery to meet and exceed each patient's expectations.
For more information on these procedures, to read patient testimonials, or to learn more about Dr. Pousti and his San Diego practice, please visit their website at http://www.poustiplasticsurgery.com or call (619) 466-8851.