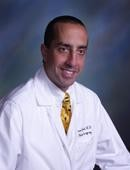 San Diego, CA (PRWEB) January 25, 2016
Pousti Plastic Surgery of San Diego is pleased to announce its limited time "New Year" special on the Practice's Mommy Makeover package involving both breast and tummy (liposuction or tummy tuck) procedures. The practice is offering new patients special pricing on the package procedure when scheduling their Mommy Makeover surgery before April 30, 2016. This special is also inclusive of operating room costs, anesthesia, and surgeon's fees, and cannot be combined with any other discounts or promotions. Interested patients are encouraged to visit the Practice's website or call (619) 466-8851 to learn more details.
The beginning of a new year is the perfect time for women to make resolutions that will improve their self-esteem and overall appearance. Scheduling a Mommy Makeover with Dr. Pousti is the ideal way for women to look and feel their best in the New Year.
Pregnancy, childbirth and breast-feeding can oftentimes have a variety of undesired physical effects on a mother's body, impacting them both physically and emotionally. Oftentimes it is not possible through just diet and exercise to restore the body back to its pre-pregnancy condition. Pousti Plastic Surgery's Mommy Makeover package helps patients achieve a tighter, firmer and shapelier appearance while elevating the patient's confidence.
Patients wishing to take advantage of Pousti Plastic Surgery's New Year Mommy Makeover special are encouraged to schedule a consultation with Dr. Pousti as soon as possible. During the initial consultation, patients learn about the procedure, view before and after photos, and can ask questions or express any concerns about the surgeries. Patients also have the ability to view a 3D simulation of different size and type breast implants through the Practice's new Vectra 3D plastic surgery simulator. Because this special discount is offered for just a limited time, it is important that interested patients schedule their initial consultation as soon as possible.
Dr. Tom Pousti, MD, F.A.C.S, is the chief surgeon and medical director of Pousti Plastic Surgery. He is double board certified in both general surgery, and plastic and reconstruction surgery. Dr. Pousti completed his plastic surgery training at Harvard University and trained with expert and world-renowned surgeons at the Brigham and Woman's Hospital in Boston, Massachusetts. Dr. Pousti has also been named as one of 100 doctors nationwide to be included in the RealSelf 100. This award from RealSelf.com, the largest consumer resource for cosmetic and plastic surgery information, was given to Dr. Pousti for his commitment to his patients and his belief in their ability to make informed decisions on cosmetic procedures.
Pousti Plastic Surgery specializes in various types of cosmetic procedures, including breast augmentation, fat reduction, body contouring, facial rejuvenation, and other types of revisionary surgery. Dr. Pousti sees patients from across the United States and around the world. He believes in individualizing every surgery to meet and exceed each patient's expectations.
The New Year special is available for Mommy Makeover surgeries scheduled before April 30, 2016. For more information on these procedures, to read patient testimonials, or to learn more about Dr. Pousti and his San Diego practice, please visit their website at http://www.poustiplasticsurgery.com or call (619) 466-8851.