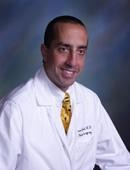 San Diego, CA (PRWEB) May 07, 2014
San Diego physician and double board certified plastic surgeon, Tom J. Pousti, MD, F.A.C.S, of Pousti Plastic Surgery, has been recognized as one of 100 doctors in the United States to be included in the RealSelf 100. RealSelf has over 6,000 Board-Certified plastic surgeons, dermatologists and licensed cosmetic dentists included as part of their association, and is the world's largest consumer resource for plastic and cosmetic surgery information. Considered a top social influencer in cosmetic medicine by RealSelf, the award and recognition to Dr. Pousti is awarded for his unwavering commitment to ensuring millions of patients make informed decisions about their cosmetic procedures.
Through his continued participation and engagement on RealSelf.com, Dr. Pousti assists prospective patients from all over the world make confident and educated decisions about cosmetic procedures they are considering. With the highest number of doctor recommendations at 629 reviews, Dr. Pousti maintains a strong rating at 5 out of 5 stars and is regarded as a highly trusted and credible resource in the cosmetic surgery community. Additionally, Dr. Pousti offers his professional expertise to the online RealSelf patient community, having answered nearly over 16,600 questions from consumers since joining RealSelf in 2009.
The medical professionals that made the RealSelf 100 list are recognized for providing invaluable insight and expertise to those looking to make informed, confident choices around personal, highly considered health and beauty choices. RealSelf displayed Dr. Pousti photo in New York's Times Square in acknowledgement of this recognition.
Dr. Pousti is double board certified in General Surgery as well as Plastic and Reconstructive Surgery. He has been a licensed physician for over 20 years and has been in private practice in Southern California for nearly 16 years. Dr. Pousti completed his Plastic Surgery training at Harvard with world-renowned surgeons at The Brigham and Women's Hospital in Boston, Massachusetts. Dr. Pousti focuses on breast surgery, body contouring, facial rejuvenation and all types of revisionary surgery, and sees patients from all over the United States and worldwide.
For more information on Dr. Tom J. Pousti, please visit Pousti Plastic Surgery's website at http://www.poustiplasticsurgery.com or call (619) 466-8851.
###