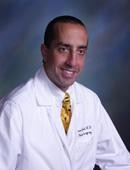 This new warranty will inspire confidence in an implant that I have found to be superior.
San Diego, CA (PRWEB) November 20, 2014
San Diego plastic surgeon, Dr. Tom Pousti, is proud to announce a warranty program for capsular contracture in an effort to help his patients feel even more confident in their breast augmentation surgery.
Partnering with FDA-approved breast implant manufacturer Sientra, the new warranty program is called "C3", and will apply to first-time breast augmentation patients who receive Sientra silicone gel implants.
"I am excited about Sientra's new primary breast augmentation capsular contracture warranty program," said San Diego breast augmentation surgeon Dr. Pousti. "This new warranty will inspire confidence in an implant that I have found to be superior."
Capsular contracture is one of the most frustrating and unpredictable complications after breast implant surgery. Previous studies have found that it happens more often in the sub-glandular implant, if a transaxillary approach is used, or if there is bleeding or infection in the breast. In some studies, smokers have an increased risk.
In addition to the current lifetime implant rupture replacement warranty, the C3 program provides a free replacement implant if the patient requires breast surgery revision for a Baker Grade III or IV capsular contracture, within the first five years after the original implantation surgery. For implant replacement with Sientra, no additional registration forms or fees will be required.
"I'm sure that patients who choose Sientra's implants will be pleased to hear about this program going forward," said San Diego plastic surgeon Dr. Pousti.
Tom Pousti, M.D., F.A.C.S is double board certified in General Surgery as well as Plastic and Reconstructive Surgery. He has been a licensed physician for over 21 years and has been in private practice in Southern California for nearly 17 years. Dr. Pousti completed his Plastic Surgery training at Harvard with world-renowned surgeons at The Brigham and Women's Hospital in Boston, Massachusetts.
As a San Diego cosmetic surgery and La Jolla plastic surgery specialist, Dr. Pousti focuses on breast surgery, body contouring, mommy makeovers, facial rejuvenation and all types of revisionary surgery, and sees patients from all over the United States and worldwide.
For more information on Dr. Tom J. Pousti, MD, F.A.C.S, please visit Pousti Plastic Surgery's website at http://www.poustiplasticsurgery.com or call (619) 466-8851.
###