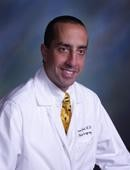 San Diego, CA (PRWEB) March 17, 2015
Dr. Tom J. Pousti, Chief Surgeon of San Diego based plastic and cosmetic surgery practice, Pousti Plastic Surgery, is seeing a substantial increase in new patients due to people using their tax refunds to pay for surgical procedures. "Most patients desire to have cosmetic and plastic surgery in the winter and spring months so they are healed just in time to show off their new summer bodies" confides Dr. Pousti. "The other contributing factor to this increase is that it is currently tax season. We're seeing many patients putting their tax returns towards cosmetic procedures and esthetic improvements."
"Many patients are visiting our practice for various surgical procedures, with breast augmentation and body sculpting remaining as the two most requested operations. However Pousti Plastic Surgery is also seeing an influx of new patients desiring non-surgical procedures such as CoolSculpting to obtain a younger and slimmer appearance."
Both existing and new patients who were fortunate enough to receive a tax refund are encouraged to contact Pousti Plastic Surgery to schedule a consultation with Dr. Pousti and to learn more about their desired procedure.
Dr. Tom Pousti, MD, F.A.C.S, is the chief surgeon and medical director of Pousti Plastic Surgery. He is double board certified in both general surgery, and plastic and reconstruction surgery. Dr. Pousti completed his plastic surgery training at Harvard University and trained with expert and world-renowned surgeons at the Brigham and Woman's Hospital in Boston, Massachusetts. Dr. Pousti has also been named as one of 100 doctors nationwide to be included in the RealSelf 100. This award from RealSelf.com, the largest consumer resource for cosmetic and plastic surgery information, was given to Dr. Pousti for his commitment to his patients and his belief in their ability to make informed decisions on cosmetic procedures.
Pousti Plastic Surgery specializes in various types of cosmetic procedures, including breast augmentation, fat reduction, body contouring, facial rejuvenation, and other types of revisionary surgery. Dr. Pousti sees patients from across the United States and around the world. He believes in individualizing every surgery to meet and exceed each patient's expectations.
For more information on these procedures, to read patient testimonials, or to learn more about Dr. Pousti and his San Diego practice, please visit their website at http://www.poustiplasticsurgery.com or call (619) 466-8851.