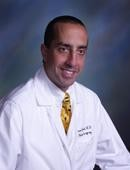 San Diego, CA (PRWEB) October 06, 2014
Pousti Plastic Surgery of San Diego is pleased and excited to announce its limited time skin care special on the Practice's VI Peel procedure. The VI Peel's application is unique in that it combines several different acids, vitamins and minerals to penetrate deeper in the layers of the skin, but in a very safe and effective manner. The VI Peel procedure works on the cellular level to repair the skin rather than simply burning off the top layer. This skin care procedure can treat all skin conditions and is very safe for all skin types. The Practice is offering new patients 50% off treatments at an introductory price of only $250 in order to promote and share just how relaxing and effective the VI Peel is.
The Practice also is pleased to announce a welcomed and experienced addition to their staff. Master Esthetician, Tricia Hintze, offers an impressive resume and training history including attendance at the respected Anti-Aging Medicine World Congress in Monte-Carlo, Monaco. Tricia is a Salt Lake City native where she began her esthetician career over a decade ago working under the supervision of MD's, where she performed over 10,000 laser procedures and thousands of chemical peels. Tricia is extremely knowledgeable on all esthetic procedures including laser, Botox, fillers, chemical peels, and micro-needling. New patients are encouraged to contact Pousti Plastic Surgery to schedule their appointment with Master Esthetician Tricia before the end of the year when this promotion expires.
Dr. Tom Pousti, MD, F.A.C.S, is the chief surgeon and medical director of Pousti Plastic Surgery. He is double board certified in both general surgery, and plastic and reconstruction surgery. Dr. Pousti completed his plastic surgery training at Harvard University and trained with expert and world-renowned surgeons at the Brigham and Woman's Hospital in Boston, Massachusetts. Dr. Pousti has also been named as one of 100 doctors nationwide to be included in the RealSelf 100. This award from RealSelf.com, the largest consumer resource for cosmetic and plastic surgery information, was given to Dr. Pousti for his commitment to his patients and his belief in their ability to make informed decisions on cosmetic procedures.
Pousti Plastic Surgery specializes in various types of cosmetic procedures, including breast augmentation, fat reduction, body contouring, facial rejuvenation, and other types of revisionary surgery. Dr. Pousti sees patients from across the United States and around the world. He believes in individualizing every surgery to meet and exceed each patient's expectations.
The introductory VI Peel special is offered now through December 31, 2014. Please note this promotion cannot be combined with any other promotions or discounts including military discounts. For more information on these procedures, to read patient testimonials, or to learn more about Tricia Hintze or Dr. Pousti and his San Diego practice, please visit their website at http://www.poustiplasticsurgery.com or call (619) 466-8851.