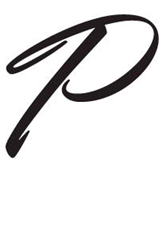 My goal in providing this service is to strengthen small businesses for long-term prosperity.
Bellingham, WA (PRWEB) June 19, 2015
Bellingham business owners now have the answers to their financial business needs with the launch of Powell Business Solutions. Started by local Whatcom County resident and Accountant/Business Consultant Cami Powell, Powell Business Solutions offers a variety of proactive financial services to local business owners including lender-ready business plans, monthly bookkeeping and payroll services, accounting services and business planning for every stage of business from start up to long-range planning. The services offered take the burden off the business owners learning accounting and proactive financial management skills and lets them focus on their strengths of providing their service or product to customers. Powell Business Solutions becomes a business partner guiding and assisting in the business owners current and future financial goals while maintaining proper accounting files and future projections.
Owner Cami Powell has a Master's of Business Administration and twelve years' experience in accounting and business. Most recently Powell was employed as Associate Director at DVSAS where her responsibilities included management and fiscal oversight of a 1.5 million dollar budget including 15-20 local/state/federal grants at one time. She was also responsible for all financial and daily business operations, providing complex financial analysis, and presenting financial statements to Board of Directors monthly. Powell's strong experience and along with her entrepreneurial spirit led her to start her own business helping other small business owners succeed.
"My goal in providing this service is to strengthen small businesses for long-term prosperity. Business owner's main focus should be their customers, and offering their product or service, outsourcing financial planning and bookkeeping will provide more opportunity to do what they love – while strengthening the financial portion of the business for sustainable growth," said Owner Cami Powell.
Strengthening businesses financially and operationally to empower stable and sustainable growth is the core of Powell Business Solutions. Whether it is a new business start-up seeking help with business planning and development or an established business seeking funding or cash flow management, Powell Business Solutions can help. In addition, one-time business consults are offered for finding efficiencies to reduce costs and time management.
Innovation and positive leadership are an integral part of the Powell Business Solutions way. For more information visit http://www.powellbusinesssolutions.com/ or find them on Facebook at https://www.facebook.com/powellbusinesssolutions/
About Powell Business Solutions
Powell Business Solutions, LLC is an accounting and business consulting firm, located in Bellingham, Wa. We serve local businesses in Whatcom & Skagit Counties and are dedicated to providing accurate, timely, affordable bookkeeping, high level accounting, and business consulting services to increase business longevity and success for our clients.