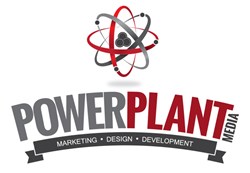 Our customers often ask us if we can help them with their web presence and website design work, now we can confidently say yes, we have a solution for you!
Colorado Springs, CO (PRWEB) July 30, 2013
Q2 Interactive Media, Q2IM, has spent the last 13 years evolving with the multitude of changes in website design and development. Over the past few years the Q2 team has worked on developing its all-encompassing Web Presence Optimization strategy or "WPO" - the convergence of conversion optimized, responsive/mobile friendly website design, custom website functionality development and internet marketing services: Search Engine Optimization/Content Marketing, Pay-Per-Click/Search Engine Marketing Management, and Social Media Strategy/Consultation.
"Research and development of the WPO program, responsive development and design, social media management and search engine marketing will continue to evolve and remain the standard for web presence. Although transition takes time, I am excited that the core of what was Q2 will remain intact. This speaks volumes to the teamwork that has been consistently displayed." – Michael Paxton, Founder & CEO of Q2 Interactive Media
As part of the acquisition, Brian MacDonald will take over as the official contact point for customer relations, projects, and sales inquiries. The rest of the team behind the scenes at Q2IM also remains in place. With one new, yet old, addition - former front-end website designer and developer David Burgess rejoins the team after leaving 16 months prior to pursue other interests.
Q2IM Founder Michael Paxton had this to say: "I have seen so many changes to the internet over the last 13 years. After working with hundreds of clients and seeing so many incredible ideas come to fruition, I am excited to do the same thing. It will be a bitter-sweet transition. The encouragement and support of my clients, teammates, colleagues and new ownership has been overwhelming. Words cannot describe the sense of passion I have to transition into the next chapter."
Auctoris Holdings President, David Payne, is excited for transition. "Our customers often ask us if we can help them with their web presence and website design work, now we can confidently say yes, we have a solution for you!" The addition of a WPO agency will enable all four businesses to work with each other and better their clients' experiences significantly.
The re-branded name Power Plant will be explained creatively in the new website's design, coming soon. Power Plant is excited for what lies ahead and can't wait to begin this new venture as part of the Auctoris Holdings team This team includes several of Colorado Springs well known technology companies such as Data102, Simpleworks, and Icyshout. By teaming up with these industry leaders, Power Plant aims to provide the latest in cutting edge web design, development and Search Engine Optimization strategies.
Auctoris Holdings, is the parent company of Data102 – Southern Colorado's premiere datacenter and colocation provider, Icyshout – a local website hosting, streaming radio, and virtual private server company, and Simpleworks – Colorado Springs most trusted IT consultant and support company.