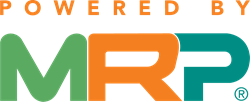 PARK CITY, Utah (PRWEB) June 04, 2020
OM2, a new and emerging tech venture fund, is proud to announce making its first investment—since it was established Feb. 2020—with a Series A Round Investment with Powered by MRP. John D'Agostino, OM2's founder, also has come on as a strategic advisor to MRP, aiming to guide the company on growth, sales strategy, technology, and general operations.
D'Agostino joins MRP's leadership team with a breadth of experience driving sales strategy, contributing to business development, and leveraging data aggregation in the technology sector. During his tenure as Head of Worldwide Sales at Qualtrics—a Utah-based experience management company—D'Agostino helped grow the valuation of the company from $350 million to an $8 billion acquisition (by SAP) and increased the sales team headcount from ~50 to 800 people.
In addition to his impressive work at Qualtrics, D'Agostino served as the Division Vice President for Americas Sales at PTC (formerly Parametric Technology Corporation) and currently teaches as a visiting professor at MIT and Stanford.
"We are incredibly excited for John to come on board as a strategic advisor at MRP," remarked Scott Carson, Powered by MRP's Founder and CEO. "MRP is uniquely positioned in the intersection of aesthetic technology, online transactions, and healthcare."
"I've been in technology for thirty years and worked for three incredible companies, all best-in-class in their respective categories," remarked D'Agostino. "I've gotten a chance to witness mediocre and then I've gotten a chance to witness greatness. I see elements of this greatness in MRP, which motivates me to put skin in the game financially and personally in order to help the team do what I know they're capable of."
About MRP
Creating a global network to revolutionize the distribution of aesthetic medical devices.
Powered by MRP is the global leader in Aesthetics eCommerce. We specialize in new and pre-owned device sales as well as repairs and services on medical aesthetic devices. Our goal at MRP is to use technology to improve the way medical equipment is distributed. We achieve this goal by creating and managing multiple channels for sales, services, and repairs.
Powered by MRP is heavily focused on raising industry standards across the board. Our multi-tiered business model assists reps, dealers, doctors, and clinicians to help improve the cost, quality, and access to patient care.
Connectivity. Innovation. Expertise.