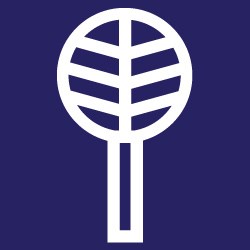 We are excited to partner with [Garick], develop a business relationship, and sell their products for years to come.
Dayton, OH (PRWEB) November 21, 2013
Announced this summer, a deal between PPM and Garick was penned to distinguish PPM as the area's exclusive distributor of Kids Karpet, Nature's Perfect Mulch, and Designated Dryer—landscaping and mulch products from Garick's catalog. This agreement gives PPM distributive rights of specific products through the summer of 2014, at which point executives at both companies will consider an extension to the deal and revision of its product base.
"Although we're currently only selling three of Garick's products, our expectations are to include many more when and if we extend our business agreement in 2014," said Kevin Louderback, owner and operator of PPM. "Of course, this all depends on our client's interest in their high-quality, organic supplies. I expect a sparked interest once word gets out of our involvement with Garick on a national and local level."
Customers in the Ohio areas of Huber Heights, New Carlisle, Tipp City, and Fairborn are currently able to pick up these materials at PPM's retail center or request delivery in bulk to their homes or businesses. Clients outside of the aforementioned service areas can also inquire about Garick's product line through PPM's retail store and request information about delivery of bulk materials.
"Garick is an extremely reputable dealer of landscaping and mulch products," Louderback continued. "We are excited to partner with them, develop a business relationship, and sell their products for years to come." Customers who may be interested in Garick's products should contact PPM at (937) 236-5531, or visit the company's website at http://www.professionalpropertymaintenance.com.
About Professional Property Maintenance
PPM is located in Dayton, Ohio, and serves customers in the state and across the country. The company offers a variety of residential and commercial landscaping, concrete contracting, and snow removal services.