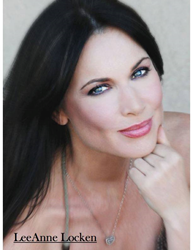 "... I can't wait to Host a portion of The Ultimate Girls Getaway on April 17, 2015 in Dallas! that will benefit the Amadi Guess Foundation." -Kandi Burruss
Dallas, Texas (PRWEB) April 16, 2015
Friday April 17, 2015 marks the start of the first "Pink Pumps & Paparazzi" Girlfriends Getaway retreat at the spectacular 5-star Rockwall Lakeside Resort. This fun filled weekend brings over 500 entrepreneurs and business-minded women from across North America for the ultimate business beauty and fashion experience all benefiting the Amadi Guess Foundation. A small business owner will also be awarded a Grant of at least $1,000.00. Special guest and host to date include Grammy Award winning song writer, Living Music Legend/Producer, Entrepreneur and BRAVO TV's Real Housewives of Atlanta fan favorite Kandi Burruss, Supermodel and Actress LeeAnne Locken, who was also voted one of Dallas' 10 most Beautiful Women by D Magazine, Youth Minister Dana Chanel, DJ Duffey, Radio Personalities Lady Jade & DeDe McGuire of K104's DeDe in the Moring Show and VH1 Basketball Wives LA Draya Michele.
Attendees will have the opportunity to engage in a Pajama Party panel discussion, finance seminars and fitness workshops. Guests will have the ultimate Day Party shopping experience and Luxury Glam Suites powered by Indique. The retreat will conclude with the highly anticipated PPP5: Pink Pumps & Paparazzi Fashion Shoe Show featuring Bdonnas, Jacque M and Mint Swim. This years title sponsors include Bdonnas, Jacque M, Hilton Hotel Group, Mint Swim, Indique, Luxurious Credit, Lust for Life, Privileged Shoes, Finley Productions and Party Chaser event promotions.
PPP5: Girlfriends Getaway - Weekend Schedule
Friday April 17, 2015
3:00 PM – Check In & Registration
6:00 PM – Welcome Meet & Greet
7:00 PM – Dinner
9:00 PM – Pajama Party
Saturday April 18, 2015
9:00 AM – Let's Work Out Stiletto Dance Experience
10: 00 AM – Breakfast
12: 00 PM – Indique Luxury Beauty Lounge & Day Party Shopping Experience
2:00 PM – Credit & Cupcakes Seminar by Luxurious Credit
10:00 PM – Ladies Night Out
Sunday April 19, 2015
10:30 AM – Sunday Brunch with Dana Chanel
12:00PM – Part II Day Party Shopping Experience
6:00 PM PPP5 Fashion Shoe Show featuring Draya Michelle's Mint Swim, B'Donnas and Jacque M
About The Amadi Guess Foundation
The Amadi Guess Foundation (AGF) is a non profit organization founded in 2009 by Lesha Goree. Who started by feeding and mentoring 50 children in at-risk communities out of her own kitchen with the mission to provide children from underserved communities, access to nutritious meals. After receiving a grant from the USDA, securing several key partnerships and an award from the Texas Department of Agriculture for its service in the community the AGF has managed to weave together a net of community groups, activist and food programs to children facing hunger feeding over 3,000,000 meals to children in underserved communities. http://www.amadiguessfoundation.org/
About Pink Pumps & Papparazi
In 2011, co-founders Tiffanie & Alexis celebrated BellaDonna's (Bdonnas) 10 year anniversary kicking off the company's first semi-annual Charity Runway Fashion Shoe Show. To date, the over-the-top production now coined "Pink Pumps and Paparazzi" has grown bigger and better with celebrity hosts like Angela Simmons and LeeAnn Locken lending support in the fight against breast cancer. Partnering with Party Chasers Event Promotions twice a year, Dallas socialites, fashion bloggers, customers & supporters are in attendance at the fashion extravaganza which has raised thousands of dollars for various charities. This year Jacque Martin was added to the team and the production of Pink Pumps & Paparazzi Girlfriends Getaway retreat was born.
For more information concerning elements of the weekend retreat's events, press passes or private interviews please email Info@UnitedEntInc.com ATTN: Rachael Yvonne Davis. Weekend Packages, VIP Tickets and tickets for specific events can be purchased online at http://www.pinkpumpsandpaparazzi.com