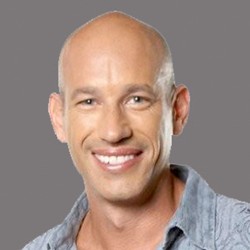 provide a usable, leading-edge technology to teach patients the correct way and integrate it within the most effective practice workflow system
Clearwater, Florida (PRWEB) June 26, 2015
To help healthcare practice owners both deliver higher quality service to patients and to manage their practices compliantly and profitably, myRxX and POI now offer a complete all-inclusive solution with a mobile video exercise demonstration platform integrated within a state-of-the-art practice workflow management system. The integrated platform supports providers using Meaningful Use measures required to qualify for funding under American Recovery and Reinvestment Act of 2009 (ARRA).
According to Dr. Yuval Lirov, PhD, Chief Executive Officer for POI, the superb patient experience and comprehensive practice management functionality require both powerful software algorithms and integrations with best-of-breed software solutions. "myRxX is a uniquely functional product with the intuitive, comprehensive, and mobile-enabled platform. The system is exceptionally easy to use - every page on the system has a step-by-step guide to help maximize outcomes," says Lirov. "It also offers a broad range of exercise beyond standard chiropractic and physical therapy specialties, and delivers patient lead generation functionality beyond traditional targets of patient education. What impressed me was that Dr. Levine created the software also to generate and manage leads based on meaningful relationship from the first meeting. Our partnership with myRxX supports our mission to provide the most innovative healthcare technology solutions available to our national base of independent practice owners and healthcare franchises."
According to Dr. Scott Levine, DC, Chief Executive Officer for myRxX, owner of Vita Health Clinic, and a practicing chiropractor, myRxX is the only system that comes with an easy to search activities and daily living video library. "Prescription exercise videos save time for both providers and patients normally used to explain proper techniques. Patients get easy-to-follow customized exercises that they can access anytime, from anywhere. Providers can also upload their own videos, such as a clinic welcome video or personal health tip. Other important features include white labeling and accountability tracking. White labeling maintains the patient tethered to the clinic. The activity tracker helps maintain patient's compliance and can be used to alert the provider about a non-compliant patient, " says Levine. "Our job is to provide a usable, leading-edge technology to teach patients the correct and safe way to maneuver through their day, and integrate it within the most effective practice workflow, driven by state-of-the-art practice management systems such as Vericle. The new ONC HIT interoperability standards drive synergies between myRxX and Vericle."
According to Lirov, Vericle 4.0 has received the ONC HIT 2014 Edition Complete EHR certification, which designates that the software is capable of supporting eligible providers with Stage 1 and Stage 2 Meaningful Use measures required to qualify for funding under ARRA. The Stage 2 certification requires not only that the system have enhanced clinical practice management capabilities, but also improved interoperability with other systems and users. "For example, providers can now communicate with patients and other providers using a secure messaging system. Vericle can also electronically accept lab reports and automatically integrate these reports into the patient's record," says Lirov. "We are delighted about the opportunity to offer our clients seamless access to myRxX. If you sell any kind of service or software to healthcare providers and it is integrated with Vericle, you can offer your clients both support for Meaningful Use measures required to qualify for funding under the ARRA and convenient access to a broad gamut of best-of-breed complementary software."
About POI Technologies - Practice On It (http://practiceonit.com)
Vericle is a POI (Practice On It) product. It is the premier healthcare enterprise management software platform that powers up medical billing companies, practice owner coaching and compliance services, and independent healthcare practices. It manages patient flow, cash flow, and compliance, and it includes business workflow management, electronic health records, billing, and scheduling using a streamlined, intuitive interface. Vericle is sold directly to billing companies and practice coaching and compliance services as well as through exclusive partnerships with Patent Relationship Management, Patient Education, Credit Card processing and EHR companies. Vericle has received 2014 COMPLETE EHR ONC Certification, which designates that the software is capable of supporting providers with Stage 2 meaningful use measures required to qualify for funding under the American Recovery and Reinvestment Act (ARRA).
About My Prescribed Exercises (myRxX.com - doctor portal and VideoExercises.com - patient portal)
My Prescribed Exercises is a curated video exercise delivery platform that gives doctors the ease to prescribe exercises to their patients. Founded by Dr. Scott Levine, a practicing chiropractor, the software is focused on the needs of a multi-disciplinary high volume practice. This includes 2-click prescriptions, white labeling, quick optics dashboard, and a fully integrative API, allowing for direct access through patient management software. MyRxX.com is part of the prestigious MaRS digital health technologies and is under the direction of Prateek Dwivedi, Lead, Health Tech Ventures.