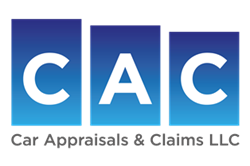 There are currently many inspection services on the market but none as inclusive as ours.
Atlanta, Georgia (PRWEB) January 31, 2015
There is a lot to consider when purchasing a used car. Most consumers are looking to buy a car that offers the best value. No one wants to buy a vehicle that is ridden with mechanical issues or frame damage. How can you be certain you are making a quality investment?
A critical step when purchasing a used car is to obtain a vehicle history report. It will provide information such as the number of previous owners, service records, odometer readings, and whether the vehicle has been in an accident. But ordinary vehicle history reports can often be extremely vague and inconclusive. In addition, vehicle history reports can't guarantee that the vehicle is in proper mechanical condition, is structurally sound and offered at the right price.
Car Appraisals & Claims LLC is now offering answers to the questions posed by potential car buyers by offering the following a comprehensive pre-purchase inspection that includes all of the following:

28 Point Mechanical Inspection
Vehicle Structural Inspection
Fair Market Value Appraisal
CAC's 28 point mechanical inspection assesses the condition of body and paint, dents, scratches, tires and wheels, glass, interior, missing parts, oil leaks, electrical items, and drive train performance. When possible, the vehicle may be test driven to verify transmission and engine operation. The inspector will also check the battery, brakes, rotors, steering rack and shock absorbers.
The vehicle structural inspection focuses on structural integrity of the vehicle. While the vehicle is lifted, the frame or unibody measurements are taken with digital precision, and a visual inspection of the vehicle's structural components is performed. The structural inspection also identifies where the car was impacted in the prior accident and provides a cosmetic analysis of the vehicle's exterior. If the vehicle is deemed structurally sound, a TrueFrame report is then issued and the results of this inspection will appear on the vehicle's history report.
Finally, the fair market value appraisal lists comparable vehicles on sale in the local market as well as auction sales to show the buyer how much the car is really worth and how much they should pay for it. This appraisal helps in reducing the stress associated with a car purchase as buyers will now have the proper documentation to negotiate a fair price with the seller.
The cost of this comprehensive pre-purchase solution is $300 and is done at their inspection facility in Alpharetta, GA. "This is a very cheap price to pay for the great benefits this report provides," says Tony Rached, Managing Principal of CAC. "There are currently many inspection services on the market but none as inclusive as ours," he adds.
For more information about CAC's pre-purchase inspection service please call 678-805-4066 or visit the Car Appraisals & Claims website.