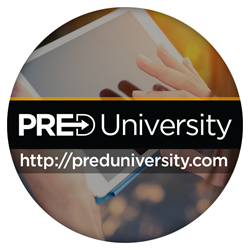 Austin, Texas (PRWEB) April 29, 2015
PreDiabetes Centers, the national leader in customized prediabetes treatment, is excited to announce the launch of PreD University, a new and comprehensive online program designed to help reverse prediabetes and prevent type 2 diabetes. The online course guides members through an intensive, self-paced lifestyle program that features in-depth nutrition education, weekly meal planning, access to medical and nutrition experts via weekly webinars, social support through community forums, and biomarker blood testing to measure progress. While other online diabetes prevention programs exist, this is the first program to combine expert clinical support with progress-tracking diabetes blood screening in an online treatment program.
The PreD University online treatment program targets the 86 million Americans who have prediabetes, the condition that occurs before a type 2 diabetes diagnosis.
To help people learn whether they're at risk for diabetes, PreD University offers an advanced at-home diabetes blood screening that measures fasting blood glucose, hemoglobin A1c, total cholesterol, leptin and adiponectin.
Anyone who seeks to prevent diabetes or boost their overall health can become a member at PreD University. In the online treatment program, members will learn to:

Increase their level of physical activity
Improve sleep habits
Manage stress
Depending on the membership level, a participant can receive one-on-one consultations with a PreD health coach in a customized program.
The PreD University online treatment program equips members with the support, tools and technology needed to prevent a diabetes diagnosis. Nutrition and health-promoting education is delivered on a daily or weekly basis, depending on how quickly the member chooses to complete courses. PreD University also uses social networking to bring members together for support.
PreD University uses the same treatment techniques used in the PreDiabetes Centers treatment clinics around the nation. With six locations in Texas, Georgia and Pennsylvania, the Company's personalized treatment program is based on cutting-edge biomarker testing, physician-directed care and lifestyle intervention.
People who are interested in reducing their risk for diabetes can become a PreD University member at PreDUniversity.com. All members receive access to the latest tools and insights in prediabetes treatment conveniently–from home!–and at a pace that fits their individual schedule.