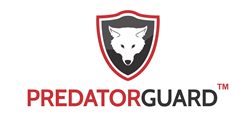 Predator Guard Protects Snow Leopards With Solar-Powered Deterrent Lights
(PRWEB) December 11, 2014
The beautiful but endangered snow leopard lives in the mountain ranges of Mongolia along with sheep and goat herders who are always looking for ways to protect their flocks. Unfortunately, the snow leopard's depredations can cause the average family to lose up to 25 percent of its annual income, leading many to hunt and kill these beautiful animals. Now, Predator Guard, in cooperation with the Snow Leopard Conservancy, is offering solar-powered predator deterrent lights that do no harm to the snow leopards but keep them away from sheep and goat herds, protecting both groups of animals simultaneously.
The use of predator deterrent lights is a way of preserving environmental integrity while recognizing the needs of farmers to protect their flocks. These solar-powered electronic deterrent devices harmlessly deter snow leopards from entering livestock corrals. The devices store solar energy then emit flashing lights at night, that appear to snow leopards as the eyes of larger predators. This confuses the leopards, causing them to abandon livestock corrals where goats raised for valuable cashmere wool are housed. More and more herders are beginning to incorporate these innovative predator deterrent lights because they have been shown to work to stop the predation of snow leopards on their herds.
Predator Guard is proud to partner with the Snow Leopard Conservancy to offer a viable solution to the problem of predator attacks and the killing of snow leopards in Mongolia and other central Asia locations. With the help of solar-powered predator deterrent lights, snow leopards are spared and Mongolian sheep and goat farmers can continue to make a living without the fear of losing their livestock to predators.
About Predator Guard:
Predator Guard offers nightly protection to farmers and gardeners all over the world from the destructive activities of wild animals. Predator Guard deterrent lights are humane, eco-friendly and operate dependably in all weather conditions. As well as offering protection for farms and gardens, Predator Guard partners with conservation groups in the US and abroad to protect and preserve endangered wildlife. For an example of how predator deterrent lights work, see: https://www.youtube.com/watch?v=CagLo2Yk25g