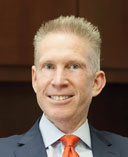 We want homeowners to understand that they don't have to wait until their home is in foreclosure to get help
Coral Gables, FL (PRWEB) August 20, 2014
Graham Legal, P.A., the premier Miami Foreclosure law firm, encourages homeowners to meet for a complimentary consultation even before they miss their first mortgage payment. Banks don't immediately file a foreclosure, homeowners have some time before the mortgage is considered defaulted, giving them time to pursue foreclosure alternatives. The bank holding the mortgage would prefer to work with homeowners to find possible alternatives. Graham Legal, P.A. wanted to take advantage of this time to help get homeowners the help they needed without falling into foreclosure.
"We want homeowners to understand that they don't have to wait until their home is in foreclosure to get help," states Dillon Graham owner of Graham Legal P.A. "We saw that there was a need to provide legal assistance to homeowners who had not yet been served with a foreclosure suit, and thus we added pre-foreclosure defense to our list of services. Our goal is to help homeowners regardless of where they are in the process."
One of the most common ways Graham Legal, P.A. assists homeowners seeking to avoid foreclosure is with a pre-foreclosure loan modification. This is a process in which the mortgage is reworked to make payments affordable, by either reducing the principal balance, adjusting the interest rate or a combination of the two. While homeowners can apply for a loan modification during anytime, having a professional law firm represent the homeowner provides peace-of-mind and a greater chance of success.
"Providing proactive assistance is certainly more beneficial than the reactive care we were forced to provide at the beginning of the market collapse," explains Ashley Arends, foreclosure attorney for Graham Legal P.A. "It is a wonderful benefit to everyone involved to act sooner rather than later."
Hiring a foreclosure law firm means having professionals monitor and press your loan modification application every step of the way, most homeowners find that they don't have the time to follow-up diligently and document submissions to the lender to ensure that the bank is being held accountable. Firms that specialize in foreclosure defense are highly experienced at dealing with the banks and documenting the home owner's efforts to obtain a loan modification.
About Graham Legal, P.A.:
Graham Legal, P.A. has spent over seven years protecting the rights of homeowners who have been wronged by mortgage lenders that refuse to provide the borrowers with viable solutions. Now, Graham Legal is -- once again -- incorporating personal injury cases into their practice.
The law firm exclusively dedicates their law practice to helping people by defending their homes from foreclosure or by helping them recover damages for a personal injury. Graham Legal's philosophy is that good people deserve to be protected. They fight on behalf of homeowners who have been wronged and individuals who have fallen victim of the negligence of others. For those looking to schedule a complimentary no-obligation consultation please visit the website, http://grahamlegalpa.com.
Nothing is this press release should be construed as legal advice or a legal opinion. Readers should not act upon the information contained in this Graham Legal Press release without seeking the advice of legal counsel.