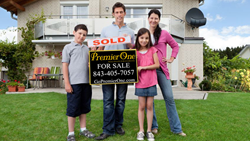 Premier One Announced Easier Online Tools for Charleston Real Estate Search
Charleston, SC (PRWEB) February 22, 2017
Premier One, a leading web search directory for Charleston SC real estate properties, recently introduced easier online tools for faster and more accurate Charleston real estate search. Premier One has been a trusted for Charleston home buyers for years and now, the owners decided to give their web directory a little makeover in terms of functionalities. The site has been upgraded with new search options which facilitate faster and simpler real estate search for all and sundry.
Premier One web directory owners emphasized that the new search features which they have already introduced are not really dependent on the IT knowledge or how computer savvy the users are. They even maintained that the online tools have specially been introduced keeping in mind the countless buyers and sellers of real properties in Charleston area who have little experience or knowledge of online MLS search. The owners added that the Charleston real estate search functions which they have introduced will make it easier for their users to locate the best properties in the region and also to narrow down their search.
Premier One e-directory owners even indicated that apart from the two MLS systems that they have integrated already, they may even add more MLS systems to the online database and search functions. The map search functions and the other advanced search features and functions which the portal owners have already added will turn real estate search into a breeze, the owners claimed.
Tom Wingard, the CEO and managing director of the Charleston real estate search portal, recently talked about the new search features and online tools that they have introduced for their users. He said that the advanced search functions will help their users get the real estate data within the shortest turnaround.
"By using the online tools, one can easily find the best properties in and around Charleston. Whether someone is looking for Charleston Trident real estate or Myrtle Beach properties, they can simply visit us and use the advanced search features to find the best properties in these two areas", Tom said while talking to the press.
About the Company
Premier One is a trusted real property directory.
To know more, visit http://gopremierone.com/