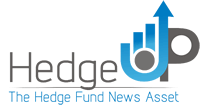 Shoppers are also expected to exert more focus during this year's holiday shopping season, which is shorter than in years past
Los Angeles, CA (PRWEB) November 05, 2013
Michael Zimmerman, Prentice Capital Management founder, has been cited in a new article on the HedgeUp.com website that includes his predictions for the upcoming e-retailer holiday shopping season. As Michael Zimmerman Fund expert suggests, this should be an outstanding season for online business owners.
For example, Zimmerman of Prentice Capital Management believes that online shopping will be exceptionally popular this year, as holiday shoppers use their Smartphones and other mobile devices to find the best deals possible. According to information in the new article, statistics that were recently released indicate that last month's online spending in the UK grew by 19.1 percent compared to this time last year. When similar data is released in late October for the United States, Zimmerman expects that it will show similar growth.
In addition, the Prentice Capital founder was cited as saying that signs are very good that the online retail sector in the United States will show a modest amount of growth, and that the recent increase in online spending is an indication of how the holiday shopping season will fare.
Because consumers are getting to be so knowledgeable about finding great sales and prices for their holiday gifts online, Michael Zimmerman Hedge Fund expert said that retailers who offer additional perks such as free shipping and retail apps should do especially well during the next couple of months.
"Shoppers are also expected to exert more focus during this year's holiday shopping season, which is shorter than in years past," Sam Taner from HedgeUp wrote in the article, adding that this year there are only 25 days between Black Friday and Christmas Day, which is six fewer than in 2012.
"That shortened timeframe isn't expected to hurt sales, though — instead, it will increase urgency among consumers."
The more shoppers rely on their Smartphones, Zimmerman was cited as saying in Taner's article, the more e-retailers should strive to keep up with this trend, adapting their websites as necessary. This, in turn, should help shoppers find even more promotions, rewards, and opportunities to spend money with new e-retailers.
About HedgeUp:
HedgeUp online publication focuses on middle market hedge funds and the managers behind them worldwide.
About Michael Zimmerman and Prentice Capital Management, LP:
Since 2005 Michael Zimmerman and Prentice Capital have honed their investment approach focusing on the U.S. consumer and retail markets. Marrying deep fundamental research with catalyst investing, the company has achieved an outstanding history of public equity investments. For more information, please visit http://hedgeup.com/michael-zimmerman-prentice-capital-management/.