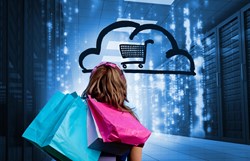 Michael Zimmerman of Prentice Capital Management believes online shopping growth will quicken as consumers turn to their mobile devices seeking ways to preserve their lifestyle choices at lower prices.
New York, NY (PRWEB) October 18, 2013
US Economic data has been delayed during the Government shutdown but the UK Office for National Statistics yesterday announced that average weekly spending online (Internet sales values non-seasonally adjusted) in September 2013 was £615 million, an increase of 19.1% compared with September 2012.
All indications are the US online retail sector will likely show modest growth against the dampening effect of the shutdown, but overall these estimates demonstrate an underlying trend of growth in the retail industry as we head into the beginning of the biggest shopping periods of the year
Michael Zimmerman of Hedge Fund Prentice Capital Management notes that consumers are getting more savvy about finding deals, using the Internet instore to conduct product research and find the lowest prices. Retailer accommodations to online modes of shopping, such as free product shipping to stores, retail apps and other mobile properties, will help drive e-retail sales.
Shoppers are also expected to exert more focus during this year's holiday shopping season, which is shorter than in years past. There are only 25 days between Black Friday and Christmas Day — six fewer than in 2012. That shortened timeframe isn't expected to hurt sales, though — instead, it will increase urgency among consumers.
As consumers evolve retailers must keep up, engaging their customers with innovative new approaches methods. An estimated 33% of Smartphone users check for product reviews, coupons and discounts prior to making a purchase, often while instore - a trend fuelled by Social media. Intelligent use of Social networks and Smartphone data allows forward thinking companies to analyze customer behavior and quickly address needs and concerns, adapting as necessary.
As retailers better utilize these channels for driving business, consumers are more likely to find attractive promotions and purchase opportunities in new places, offering new rewards for both the most tech-savvy shoppers and the e-retailers who cater for them.
Prentice Capital's Michael Zimmerman believes online shopping growth will quicken as consumers turn to their mobile devices seeking ways to preserve their lifestyle choices at lower prices.
About Michael Zimmerman and Prentice Capital Management, LP
Since 2005 Michael Zimmerman and Prentice Capital have honed their investment approach focusing on the U.S. consumer and retail markets. Marrying deep fundamental research with catalyst investing, the company has achieved an outstanding history of public equity investments.
Zimmerman's strategy reveals he is looking for fundamentally undervalued companies that would find further value from elements of internal change. Zimmerman has explained that Prentice prides itself on doing deep fundamental research which augments their deep value approach. He focuses on marrying undervalued equity with a change, which could be defined as a change in management, strategy, capital structure among others.
Utilizing a fundamentally driven value oriented philosophy, coupled with the specialized proprietary research, Prentice has set the stage for continued growth both for Prentice Capital Management and the Prentice Capital Hedge Fund.
About HedgeUp
HedgeUp online publication focuses on middle market hedge funds and the managers behind them worldwide.