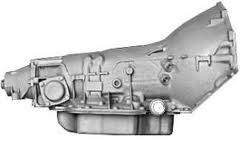 The used automatic gearboxes for Chevrolet vehicles that the public can evaluate on our website are supplied in 4-speed configurations
Seattle, WA (PRWEB) August 31, 2015
With more than 35 million vehicles built after 1985 still used on American roadways, interest has increased in the replacement components inventory over the past decade. The Preowned Transmissions company is announcing its update to the preowned Chevy transmissions inventory accessible online. New 4-speed models are now in stock. Consumers can explore these builds at http://preownedtransmissions.com/purchase-chevy-transmissions.
There are brand new Southern salvage auto parts companies that are now a part of the supplier group at the PreownedTransmissions.com company. The revised Chevy inventory is now taken direct from the inventory at these agencies to supply the public. The 700R4 and additional TH series gearboxes produced after 1980 in the United States are what can be found in the revised inventory.
"The used automatic gearboxes for Chevrolet vehicles that the public can evaluate on our website are supplied in 4-speed configurations," said a seller from the PreownedTransmissions.com company.
Since warranty issues can be quite common with second hand parts, the expanded inventory will now qualify for an extension of coverage. Consumers will not have to pay additional money to receive this coverage, and almost every component originally installed at the time of manufacture is protected under the new terms.
"All applicable assemblies in our warehouse inventory ship complete with a torque converter and has been checked for overall condition," said the seller.
The Preowned Transmissions company is able take consumer orders by phone at 1-866-320-1182. This toll-free number is also linked to the service department should a person have a warranty issue that is not covered under the revised plans of protection.
About PreownedTransmissions.com
The PreownedTransmissions.com company helps its North American salvage providers to retail used condition gearboxes for various vehicles on its website. The company uses a database to connect with its partners. The PreownedTransmissions.com company has an accurate list of prices and warranty information that consumers can access prior to going through the order checkout process.