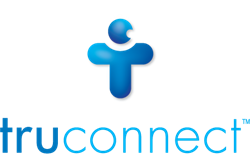 Rather than spend too much time on creating an account and going through a multi-page flow, customers can now pick a plan, and purchase data on a single page, in less than 30 seconds
Los Angeles, CA (PRWEB) April 20, 2016
With continued emphasis on providing a great customer experience, TruConnect has rolled out a new Express Pay website where customers can easily and securely add data to their existing mobile hotspot or activate a new one. This new website allows customers to quickly select a new data top-up and pay by credit card or data refill card whenever they need to add more data to their account.
TruConnect hotspot devices will now automatically re-direct to the Express Pay website when customers run out of data or turn on a new device. Focusing on convenience and customer experience, Express Pay recognizes both TruConnect and Internet on the Go (a TruConnect brand) devices offering customers a branded experience. Users can select among a variety of data refill options paying by either credit card or a previously purchased data refill card. If the device is not recognized or a customer navigates directly to the Express Pay website, customers can simply enter their phone number or hotspot MEID number to access the express pay features.
"Rather than spend too much time on creating an account and going through a multi-page flow, customers can now pick a plan, and purchase data on a single page, in less than 30 seconds," says VP of Ecommerce Darren Levy.
ExpressPay provides a secure portal where TruConnect and Internet on the Go users can quickly add data and return to their online activities. ExpressPay can be accessed by visiting refill.truconnect.com.
About TruConnect
TruConnect is one of the nation's fastest growing providers of prepaid wireless telecommunications services with an emphasis on providing affordable, flexible technology solutions to low-income communities and budget-conscious customers. To learn more, visit http://www.truconnect.com, http://www.facebook.com/TruConnect, and http://www.twitter.com/TruConnect.