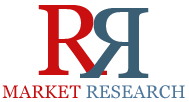 Dallas, Texas (PRWEB) June 04, 2014
"Identifying new opportunities in the Prepared Meals markets and responding to evolving consumer need states "shows how consumer behavior is evolving and this will open up new opportunities in the Prepared Meals market. This includes a more holistic understanding of health and the role drinks can play in meeting these needs, the continuing influence consumers' busy lives has in changing consumption habits, the ongoing key role taste will play in consumer choices.
Key Findings

Consumers in the global bottom 50 percentile of global wealth are more likely to turn to Ready Meals than those in the top 50 percentile
Men are more reliant on convenient offerings than women in developed countries
Eating occasions are becoming increasingly informal, with people more likely to eat on their own, or in combination with other activities
Consumers are looking for indulging treats that offer moments of escapism
Sales of premium Ready Meals are increasing as consumers increasingly associate processed food with inferior taste and quality.
Order a purchase copy of this report @ http://www.rnrmarketresearch.com/contacts/purchase?rname=183104 .
"Identifying new opportunities in the Prepared Meals markets and responding to evolving consumer need states "provides detailed insight into new opportunities in Prepared Meals in both developing and developed countries. The evolution of consumption habits across the world means both retailers and manufacturers need a renewed understanding of consumer's changing lifestyles, and how this will affect their product choices. To do this, the report highlights innovative new product development for effectively targeting consumers' most important needs, and offers strategic recommendations to capitalize on the evolving motivations driving consumption.
Complete Report Available @ http://www.rnrmarketresearch.com/identifying-new-opportunities-in-the-prepared-meals-markets-and-responding-to-evolving-consumer-need-states-market-report.html .
In particular, this report includes:

Identification of the key consumer demographic groups driving consumption of Prepared Meals in two regions based on economic positioning: Developed Economies (France, Germany, Italy, Spain, the UK and the US), and Emerging Economies (Brazil, China, and Russia). The figures show the volume of Prepared Meals consumption attributed to specific age, gender, wealth, and location groups, as well as identifying the key motivations driving consumption in each of these regions.
In addition the report identifies whether these consumers "over" consume in Prepared Meals (i.e. they account for a higher proportion of occasions than the proportion of society they represent overall)
Breakdowns are provided for infrequent consumers of Prepared Meals into age, gender and leisure time
The evolution of consumer need states will create opportunities for marketers in four areas: evolving meal times, managing living costs, indulgence and health. The report explores the consumer behavior underpinning these trends, highlights innovative product development driven by these evolving consumers needs, and provides actionable insights for marketers to better position their products to meet these trends.
Reasons to Buy

This report provides actionable insight into new opportunities emerging in Prepared Meals markets by bringing together consumer analysis and case studies
This is based on unique consumer data, developed from extensive consumption surveys and consumer group tracking, which quantifies the influence of 20 consumption motivations in 3 Prepared Meals categories
Understanding these trends, and how the most innovative marketers are seeking to target them, will allow marketing tactics and strategy to be updated in line with the very latest consumer behaviors.
Explore more reports on the Ready to Eat Food industry at http://www.rnrmarketresearch.com/reports/food-beverage/food/ready-to-eat-food.
About Us:
RnRMarketResearch.com is an online database of market research reports offer in-depth analysis of over 5000 market segments. The library has syndicated reports by leading market research publishers across the globe and also offer customized market research reports for multiple industries.