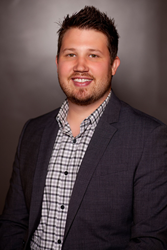 According to the Federal Trade Commission (FTC), tax identity theft was the most common form of identity theft reported in 2014.
Smyrna, TN (PRWEB) September 01, 2015
"According to the Federal Trade Commission (FTC), tax identity theft was the most common form of identity theft reported in 2014," said Jason. "Additionally, FTC statistics show that complaints from consumers about criminals impersonating IRS officials were almost 24 times more than those in 2013."
Tax-related identity theft usually occurs when a scammer files a fraudulent tax return using a consumer's Social Security number in order to receive a refund. The year 2014 marks the fifth consecutive year in which tax-related identity theft topped the list of identity theft complaints. As for IRS impersonation scams, these typically consist of an individual contacting a consumer by phone, claiming they are an IRS agent and that the consumer owes the IRS money. The callers usually tell consumers that they can pay by wiring money or loading money on a pre-paid debit card.
"These impersonators even threaten arrest or legal action, and their calls may appear to originate from Washington, D.C. phone numbers," said Jason. "These scammers might even know your full or partial Social Security number."
However, there are steps one can take to avoid such occurrences. For example, your best defense is to file your taxes as early as possible to get ahead of scammers who might attempt to use your Social Security number to get a fraudulent refund. Other precautionary measures include not giving out personal financial information over the phone, avoiding Wi-Fi for personal financial transactions, ask companies how they store and use your personal information, request to use an alternate ID instead of a Social Security number and keep an eye on your accounts.
"Also, always keep in mind that the IRS will never call you about unpaid taxes or penalties," said Jason. "If you get a call like this, hang up and report the scam to the FTC."
If a consumer is a victim of tax identity theft, they should contact the FTC to file a complaint immediately either online at https://www.ftc.gov or by phone at 1-877-FTC-HELP, as well as contact the IRS at 1-800-908-4490.
About Jason Sebastian State Farm Insurance
Jason Sebastian State Farm offers a variety of insurance products which include auto, home and life insurance. For more information, please call (615) 462-5626, or visit the office at 1614 Lee Victory Pkwy., Smyrna, TN 37167.
About NALA™
The NALA offers local business owners new online advertising & small business marketing tools, great business benefits, education and money-saving programs, as well as a charity program.
Media Contact:
Tiffani Tendell
news(at)thenala(dot)com
805.650.6121, ext. 361