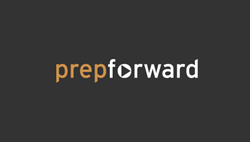 (PRWEB) October 30, 2014
PrepForward, a leader in teacher licensure preparation, will be releasing a new self-paced, online course to support prospective educators in North Carolina prepare for the rigorous Foundations of Reading exam. To meet the demands of tougher licensure standards enacted by many states and to ensure that educators are prepared for teacher evaluations, PrepForward has continued to develop and grow its offerings.
As schools and colleges of education in North Carolina work to prepare future generations of teachers, they are facing additional steps in ensuring that their graduates leave as licensed teachers. The General Curriculum and Foundations of Reading exams are new requirements in North Carolina, and there is general concern that it will adversely affect the already shrinking pool of licensed teachers. All those who wish to become licensed elementary or special education teachers in the state, including current college students as well as out of state teachers seeking licensure in North Carolina, must pass these exams.
PrepForward's Foundations of Reading online preparation course comes with continuous instructor support, targeted lessons, interactive exercises, full-length practice tests, detailed explanations for every problem, and rich diagnostic data. This course, which will be released in early 2015, is an extension of PrepForward's existing programs for North Carolina educators, including a comprehensive course on preparing individuals for the NC General Curriculum math subtest.
North Carolina teachers can join thousands of prospective and existing educators who are using PrepForward solutions to strengthen their fundamentals and teach with confidence. Please visit the PrepForward website to find out more about these solutions to improve teacher effectiveness or for additional information on how PrepForward can help the teachers in your district or institution.
About PrepForward
PrepForward is a leader in content review for current and future teachers, offering effective, flexible study programs via an online, self-paced platform. PrepForward's classes are designed to help K-12 instructors stay sharp at every stage of their teaching careers. Our courses help educators gain a deep understanding of the concepts they need to teach with confidence. Our team consists of seasoned experts in instructional design, teaching, and curriculum development from MIT, Harvard, and other leading universities. To learn more about PrepForward and its solutions for teachers, go to http://www.prepforward.com.