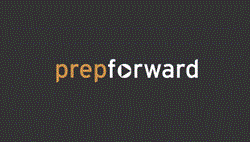 (PRWEB) September 17, 2013
Many hopeful Illinois educators, especially minorities, are struggling to pass the new Test of Academic Proficiency (TAP). The Illinois State Board of Education implemented tougher standards, limiting prospective teachers to five attempts and raising cut-off scores. Recognizing the need for supplemental support for the would-be educators, PrepForward, a leader in teacher preparation, has just released a new TAP study guide specifically for the math subtest of this certification exam.
While there are clearly strong arguments for the necessity of stricter standards, college hopefuls from low-income and minority population schools have been the hardest hit, as gifted graduates from those institutions may have received less preparation in core subjects. All applicants for teaching positions can use this new book to supplement their undergraduate training, self-assess their readiness for exams, identify potential weaknesses, and enhance their knowledge of core concepts in mathematics.
PrepForward's new book is specifically aligned with the TAP math subtest, and guides learners step-by-step through key concepts, including foundations, fractions, algebra, graphing, and geometry. For more comprehensive preparation, PrepForward also offers self-paced, online courses for each subtest of the Illinois TAP exam.
"We produced this guide, which matches the tone, style, and difficulty of the TAP, to help all teacher hopefuls develop their skills and confidence level as they prepare for the math subtest," says Mary Stephens, founder of PrepForward. "We are proud to support individuals and institutions across Illinois with efficient ways to support K-12 teachers in developing mastery of core concepts."
Illinois teacher trainees can purchase this TAP math prep book through Amazon or can find out more information about TAP preparation materials on the PrepForward website. Please contact Mary Stephens and PrepForward to find out how these solutions to improve teacher effectiveness can be used to help the teachers in your district or institution.
About PrepForward
PrepForward is a leader in content review for current and future teachers, offering effective, flexible study programs via an online, self-paced platform. PrepForward's innovative, interactive solutions are designed to help K-12 instructors stay sharp at every stage of their teaching careers. TAP prep courses help Illinois educators gain a deep understanding of the concepts they need to teach with confidence. Our team consists of seasoned experts in instructional design, teaching, and curriculum development from MIT, Harvard, and other leading universities. To learn more about PrepForward and its solutions for teachers, go to http://www.prepforward.com.