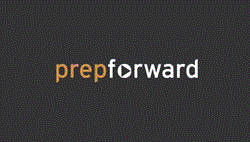 I have taken other prep courses in the past and none have come close to the quality and integrity of PrepForward's program. PrepForward is truly head and shoulders above the rest.
Quincy, MA (PRWEB) August 20, 2013
PrepForward, an industry leader in online teacher preparation courses, provides scholarships for their innovative teacher preparation and continuing education courses. A new scholarship recipient has been chosen who really demonstrates a passion for teaching, while overcoming struggles. We are honored to be helping her on her path to becoming a math teacher.
Margaret spent 20 years of her career in the financial services industry, working in marketing and training. After taking family medical leave to care for her ailing mother, she reassessed her life and realized that her true passion was in the training and teaching aspects of her previous jobs. After exploring the education field, she decided to pursue a career change to teaching. She hopes to draw on her extensive life experiences to enhance her teaching of students.
To accomplish this goal, she must pass the Massachusetts teacher licensing exams, called MTELs. She has already begun her preparations for this switch and passed the MTEL Communication and Literacy Skills. Her plans are to teach either middle school or high school math and she will use PrepForward's self-paced, online courses to assist her in reviewing math content and preparing for her MTEL Math licensing exams.
"I have taken other prep courses in the past and none have come close to the quality and integrity of PrepForward's program. PrepForward is truly head and shoulders above the rest. Additionally, the personal guidance they provide throughout the program is terrific. I highly recommend PrepForward to anyone studying for the MTEL exams," notes Margaret as she has already started to use the solutions.
Margaret is a dedicated woman who has been diagnosed with a chronic autoimmune disease for which there is no cure. She cannot work full time right now and is living on a very limited disability income, yet she is still focused on following her dream. She hopes her debilitating symptoms will be controlled with continued treatments and in the meantime she wants to get fully prepared and ready for the classroom.
With tough certification standards and an increased emphasis on teacher evaluations, PrepForward established a scholarship program to ensure dedicated educators with financial needs could obtain proper preparation for the classroom. Scholarship applicants may be at any stage in their teaching career, including teacher candidates preparing for state certification exams and current teachers who are seeking professional development. PrepForward's solutions include self-paced, online courses that feature targeted lessons, interactive exercises, full-length simulations, detailed explanations, rich diagnostic data, and expert instructor support. Please view the website for more information on PrepForward's solutions to improve teacher effectiveness.
About PrepForward
PrepForward is a leader in content review for current and future teachers, offering effective, flexible study programs via an online, self-paced platform. PrepForward's courses are designed to help K-12 instructors stay sharp at every stage of their teaching careers. The solutions help educators gain a deep understanding of the concepts they need to teach with confidence. PrepForward's team consists of seasoned experts in instructional design, teaching, and curriculum development from MIT, Harvard, and other leading universities. To learn more about PrepForward and its solutions for teachers, go to http://www.prepforward.com.