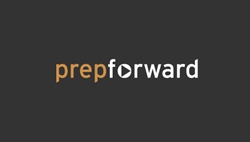 I can check off becoming a teacher from my bucket list.
Wayland, MA (PRWEB) April 23, 2014
PrepForward, an industry leader in online teacher preparation, established a scholarship program to ensure dedicated educators with financial needs could obtain proper training. Bob Corbin, a 61-year-old grandfather, has been awarded a PrepForward scholarship to help him prepare for his teacher certification exams. Mr. Corbin will receive free access to any of PrepForward's self-paced math, reading, language arts, writing, or inclusion courses to help him gain the skills and confidence necessary to succeed on the MTEL exams and in the classroom.
Mr. Corbin, a Vietnam veteran who served in the Marines from 1970-1979, is seeking a career change. He started with substitute teaching and is now enrolling in the Elementary Education program at Worcester State University. He has always placed a high value on education, including being the only one of his large family of 8 siblings to graduate from college. With 9 grandkids, he finds it important to give back to his community and fulfill his dream of becoming a teacher. With MTEL test prep, he says he "can check off becoming a teacher from my bucket list."
PrepForward established a scholarship program in response to tougher certification standards and teacher evaluations that have been approved by several state legislatures. Hopeful educators are now facing increasing challenges as they start out their K-12 teaching career. In particular, many prospective Massachusetts educators are struggling to pass the difficult MTEL tests that are required for their teaching license. Scholarship applicants may be at any stage in their teaching career, including candidates preparing for certification or existing teachers seeking professional development.
As experts on MTEL certification exams for teachers in Massachusetts, PrepForward helps aspiring teachers master the core content they need to pass state licensing exams and maintain high professional standards throughout their careers. Teacher candidates can review their core knowledge using a self-paced platform that features targeted lessons, interactive exercises, detailed explanations, rich diagnostic data, and expert instructor support. Please contact PrepForward to find out how these solutions to improve teacher effectiveness can be used to help the educators in your district or institution.
About PrepForward
PrepForward is a leader in content review for current and future teachers, offering effective, flexible study programs via an online, self-paced platform. PrepForward's courses are designed to help K-12 instructors stay sharp at every stage of their teaching careers. The self-paced courses help educators gain a deep understanding of the concepts they need to teach with confidence. The team consists of seasoned experts in instructional design, teaching, and curriculum development from MIT, Harvard, and other leading universities. To learn more about PrepForward and its solutions for teachers, go to http://www.prepforward.com.