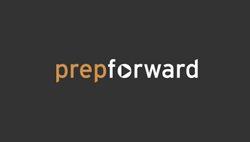 Wayland, MA (PRWEB) September 16, 2014
This September, the North Carolina Association of Colleges and Teacher Educators (NC-ACTE) will host its 32nd Annual Fall Forum in Raleigh, North Carolina. On September 25 and 26, 2014, faculty from schools and colleges of education across the state will gather to learn from each other and share best practices for preparing educators. PrepForward will be joining the conference this year to help share lessons learned from the Massachusetts Tests for Educator Licensure (MTEL) as North Carolina embarks on the first year of using these exams with its pre-service teachers.
Since 2007, PrepForward has helped thousands of teachers prepare for their certification exams with self-paced, online courses designed to help educators gain a deep understanding of the material. PrepForward has worked with universities and other educational organizations, including UMass Boston, Wheaton College, Westfield State, and Boston Public Schools in developing programs to prepare their future teachers to pass the MTEL exams.
As many MA educators struggle to pass these difficult exams, especially the MTEL General Curriculum math subtest, PrepForward wants to help NC teacher educators get out ahead and set their students up for success. PrepForward will be hosting a reception on Thursday evening as well as presenting a conference session on Friday morning at the conference. They will share MTEL data and models for test preparation currently in use across Massachusetts.
PrepForward has many solutions specifically designed to help teachers pass these exams, including online diagnostic exams, webinars, and self-paced, comprehensive courses. As experts on MTEL certification exams for teachers, PrepForward helps aspiring teachers master the core content they need to pass the certification exams and maintain high professional standards throughout their careers. Teacher candidates can review core knowledge in each area using a self-paced platform that features targeted lessons, interactive exercises, detailed explanations, rich diagnostic data, full-length MTEL practice tests, and expert instructor support. For more information on how PrepForward can help your institution strengthen its teacher preparation program, contact Mary Stephens or visit our website.
About PrepForward
PrepForward, a leader in teacher preparation, offers effective, flexible study programs via an online, self-paced platform. PrepForward's courses are designed to help K-12 instructors stay sharp at every stage of their teaching careers. Their innovative programs help educators gain a deep understanding of the concepts they need to teach with confidence. PrepForward's team consists of seasoned experts in instructional design, teaching, and curriculum development from MIT, Harvard, and other leading universities. To learn more about PrepForward and its solutions for teachers, go to http://www.prepforward.com.