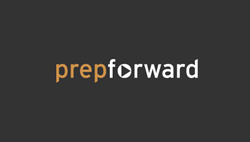 (PRWEB) June 30, 2014
Legislators are fed up with seeing Michigan students' poor performance on primary and secondary standardized tests. Consequently, they have approved a $1.8 million overhaul of the teacher certification process—a move spurred by the belief that professional development has been neglected, resulting in an underprepared and undereducated educational workforce.
Recent changes to the testing process have already had a significant impact on the number of hopeful instructors who are allowed to begin their student teaching. After re-vamping the Michigan Test for Teacher Certification (MTTC) last fall, the pass rate fell from 82% to 26%. Expediting the revision process for the rest of the tests—there are more than 60 certification exams spread over different subjects—means that more candidates will struggle to obtain a passing score on the first try. They may find their path to a career in teaching indefinitely delayed without significant test preparation help.
PrepForward, a leader in online teacher preparation, will offer self-paced courses designed to help educators gain a deep understanding of the material and pass the MTTC exams. Individuals need to master math, reading, and writing, not only for the MTTC Professional Readiness licensing exam, but also so they can build their skills and confidence before entering the classroom.
"We are proud to work with institutions across Michigan to strengthen their teacher preparation programs," says Mary Stephens, founder of PrepForward. "Our programs are effective in supporting K-12 educators as they face increased scrutiny on their mastery of core concepts."
Michigan prospective teachers can join thousands of teachers who have used PrepForward programs to prepare for their licensing exams. Teacher candidates can review core knowledge using a self-paced platform that features targeted lessons, interactive exercises, detailed explanations, rich diagnostic data, full-length MTTC practice tests, and expert instructor support. For more information on how PrepForward can help your institution strengthen its teacher preparation program, contact Mary Stephens, mary@prepforward.com or visit our website.
About PrepForward
PrepForward is a leader in content review for current and future teachers, offering effective, flexible study programs via an online, self-paced platform. PrepForward's classes are designed to help K-12 instructors stay sharp at every stage of their teaching careers. Our self-paced courses help educators gain a deep understanding of the concepts they need to teach with confidence. Our team consists of seasoned experts in instructional design, teaching, and curriculum development from MIT, Harvard, and other leading universities. To learn more about PrepForward and its solutions for teachers, go to http://www.prepforward.com.