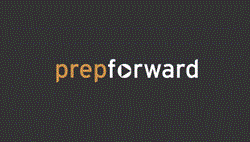 (PRWEB) October 22, 2013
With tough certification standards and an increased emphasis on teacher evaluations, PrepForward established a scholarship program to ensure dedicated educators with financial needs could obtain proper preparation for the classroom. These scholarships provide free access to all of PrepForward's innovative teacher preparation and continuing education courses. Jennifer, the newest scholarship recipient, is overcoming hardships while remaining committed to fulfilling her dream of becoming an elementary school teacher.
Jennifer, a 42 year old mother of three, always dreamed of becoming a teacher. She focused on her family's needs, including working in unfulfilling roles in sales to make ends meet after the recession hit her family and her husband lost his job. After continued financial struggles, including being laid off from her downsized company, Jennifer wants to refocus on achieving her goal and becoming an elementary school teacher. PrepForward will support her in passing the Illinois certification exams, so she can gain admittance into school and fulfill her dream.
Many prospective Illinois teachers are struggling to pass the Illinois Test of Academic Proficiency (ILTS TAP) after the Illinois State Board of Education raised cut-off scores and limited candidates to five attempts. Jennifer must pass all four subtests of the TAP exam to obtain her teaching license. PrepForward's self-paced, online courses will provide her with a comprehensive, targeted review for the reading, writing, language arts, and math subtests.
As experts on ILTS certification exams for Illinois teachers, PrepForward helps aspiring teachers master the core content they need to pass state certification exams and maintain high professional standards throughout their careers. Teacher candidates can review their core knowledge in each area using a self-paced platform that features targeted lessons, interactive exercises, detailed explanations, rich diagnostic data, and expert instructor support. Please contact Mary Stephens and PrepForward to find out how these solutions to improve teacher effectiveness can be used to help the teachers in your district or institution.
About PrepForward
PrepForward is a leader in content review for current and future teachers, offering effective, flexible study programs via an online, self-paced platform. PrepForward's courses are designed to help K-12 instructors stay sharp at every stage of their teaching careers. The solutions help educators gain a deep understanding of the concepts they need to teach with confidence. PrepForward's team consists of seasoned experts in instructional design, teaching, and curriculum development from MIT, Harvard, and other leading universities. To learn more about PrepForward and its solutions for teachers, go to http://www.prepforward.com.