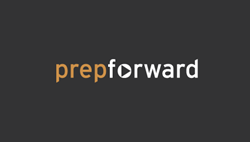 Wayland, MA (PRWEB) March 26, 2014
In an effort to increase diversity among K-12 classroom instructors, the Illinois State School Board has repealed the 5-time cap on candidates' efforts to pass the Test of Academic Proficiency (TAP); however, PrepForward wants to ensure that IL teacher candidates pass the exam on their first attempt. PrepForward, a leader in online teacher preparation, offers self-paced courses designed to help IL educators gain a deep understanding of the material and pass the TAP exam.
Last year, less than 18% percent of black and Latino test-takers passed all four subtests of the TAP. Every would-be teacher must pass the reading, writing, language arts, and math subtests of the TAP before they are permitted to being the student teaching requirement. Individuals need to master this content, not only for the licensing exam, but so they can build their confidence before entering the teaching profession. Repeated unsuccessful TAP test attempts can have a negative impact on the student's mental and emotional resources, even influencing some candidates to abandon their plans to pursue a teaching career.
Furthermore, each attempt at the TAP test costs $125, a burden that can quickly add up for those who are struggling with the content. In fact, the same minority students who are meant to benefit from greater access to multiple test-taking opportunities are often the ones who suffer the most with the financial cost of the exam.
"Teaching candidates need to arm themselves with the best support they can find so they can pass the test on the first attempt," says Mary Stephens, Founder of PrepForward. "Not only is it a financial advantage, it helps them get closer to getting on the job market and they will have the added confidence that comes with having mastered the core material."
As experts on ILTS certification exams for Illinois teachers, PrepForward helps aspiring teachers master the core content they need to pass the TAP exam and maintain high professional standards throughout their careers. Teacher candidates can review core knowledge in each area using a self-paced platform that features targeted lessons, interactive exercises, detailed explanations, rich diagnostic data, full-length TAP practice tests, and expert instructor support. Please contact PrepForward to find out how these solutions to improve teacher effectiveness can be used to help the teachers in your district or institution.
About PrepForward
PrepForward is a leader in content review for current and future teachers, offering effective, flexible study programs via an online, self-paced platform. PrepForward's classes are designed to help K-12 instructors stay sharp at every stage of their teaching careers. Our self-paced courses help educators gain a deep understanding of the concepts they need to teach with confidence. Our team consists of seasoned experts in instructional design, teaching, and curriculum development from MIT, Harvard, and other leading universities. To learn more about PrepForward and its solutions for teachers, go to http://www.prepforward.com.