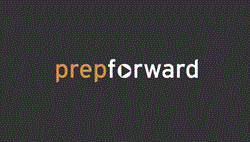 MA (PRWEB) December 09, 2013
Teacher education programs seeking accreditation are now facing additional scrutiny of their program outcomes as the Council for Accreditation of Educator Preparation (CAEP) is advocating higher performance on admission standards and licensing exams. Programs seeking approval must demonstrate the quality of preparation and how well graduates raise student achievement. PrepForward's solutions can support these programs in preparing prospective teachers for the classroom.
CAEP advances excellent educator preparation through evidence-based accreditation that assures quality and supports continuous improvement to strengthen P-12 student learning. A few states have taken the lead to implement CAEP recommendations statewide for all their teacher education programs. For instance, in the past month, the Rhode Island Board of Education adopted more rigorous standards for teacher preparation programs. In the last year, the Illinois State Board of Education raised cut off scores on their teacher certification exam and limited prospective teachers to five attempts. In addition, Michigan recently implemented a more difficult teacher licensing test and saw pass rates plummet from 82 percent to 26 percent.
What does this mean for current students hoping to pursue a teaching career? In order to start the intensive training from the most advantageous position, they will need to make a strong showing to even enter the teacher preparation programs. Once students are admitted to an education program, they will need to maintain strong skills in core subjects in order to begin a career. "Our solutions aim to help all aspiring teachers develop their skills and confidence level as they prepare for the classroom," says Mary Stephens, founder of PrepForward.
As states are readdressing the standards of their educator preparation programs, PrepForward ensures that teachers are adequately prepared to meet the needs of their future students. PrepForward offers self-paced, online review courses for math, reading, writing, language arts, and effectively teaching all students in inclusive classrooms. These courses feature targeted lessons, interactive exercises, detailed explanations, rich diagnostic data, and expert instructor support. For more information on how PrepForward can help your institution strengthen its teacher preparation program, contact Mary Stephens or visit our website.
About PrepForward
PrepForward, a leader in teacher preparation, offers effective, flexible study programs via an online, self-paced platform. PrepForward's courses are designed to help K-12 instructors stay sharp at every stage of their teaching careers. Their innovative programs help educators gain a deep understanding of the concepts they need to teach with confidence. Our team consists of seasoned experts in instructional design, teaching, and curriculum development from MIT, Harvard, and other leading universities. To learn more about PrepForward and its solutions for teachers, go to http://www.prepforward.com.