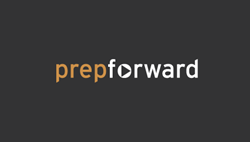 (PRWEB) July 22, 2014
The US Department of Education recently released its annual listing of teacher shortage areas, and it shines a bright light on the critical nature of this nation's teacher shortage. This shortage has grown over the past two decades and it is continuing to swell. The report lists all states as well as the specific shortage areas in those states. From this listing, it is evident that nationally there is a shortage in math, science, special education and bilingual education, and in some states the shortage extends to even more content areas.
In North Carolina, there is a shortage of math, science, and special education teachers. In Illinois, there is a shortage of bilingual education and special education teachers. In Massachusetts for the 2014-15 academic year, more content areas are on the shortage list than not. They include: ESL, ELA, Math, Modern Foreign Languages (all), Sciences (all), and Special Education.
There is also a shortage of diversity among the teaching workforce, and a shortage of teachers willing to work in high needs urban and rural schools. All these signs point to a dire need to increase the teacher pipeline, and provide pathways for motivated individuals to enter the profession.
As a nation, it should be a goal to increase the number of teachers that are being prepared who will be effective and successful in the classroom and who will have an impact on the general practice of education, particularly in urban or rural settings.
In response to this growing need, numerous alternative pathways have developed and expanded, including Teach For America, state and city-based residency programs such as the Boston Teacher Residency, as well as other non-profit organizations like Chicago's Academy for Urban School Leadership. However, the desire to teach is not enough. Most teacher candidates must pass rigorous state certification and licensure exams. Oftentimes even the most well educated teachers struggle to pass these exams.
PrepForward is helping to solve this problem. They currently offer exam specific preparation courses for teachers in many states, including MTEL prep for Massachusetts, TAP prep for Illinois, and General Curriculum prep for North Carolina. PrepForward partners with educational institutions and organizations in those states to support their teacher preparation programs. Their self-paced courses help educators gain a deep understanding of the concepts they need to teach with confidence.
About PrepForward
PrepForward is a leader in content review for current and future teachers, offering effective, flexible study programs via an online, self-paced platform. PrepForward's classes are designed to help K-12 instructors stay sharp at every stage of their teaching careers. Our self-paced courses help educators gain a deep understanding of the concepts they need to teach with confidence. Our team consists of seasoned experts in instructional design, teaching, and curriculum development from MIT, Harvard, and other leading universities. To learn more about PrepForward and its solutions for teachers, go to http://www.prepforward.com.