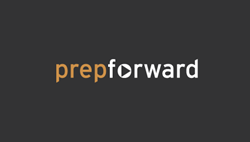 Wayland, MA (PRWEB) October 29, 2014
PrepForward is proud to announce that they have recently been named as a supporter of Teach To Lead (http://www.teachtolead.org), an initiative of Secretary of Education Arne Duncan that works to change the culture of schools and the culture of teaching. PrepForward joins an important group of leaders in the field of education, including the American Federation of Teachers, the National Education Association, and Teach For America.
In March 2014, Teach to Lead was established as a joint initiative of the National Board of Professional Teaching Standards and the U.S. Department of Education. The announcement was made at the Teaching & Learning 2014 conference and supporters have pledged to advance student learning by expanding opportunities for teacher leadership and ensuring that teachers are prominent in shaping education policy.
PrepForward, a leader in online teacher preparation courses, has pledged to support the mission in various ways, including providing scholarships for teachers to use toward professional development and certification preparation courses. In addition, PrepForward is based in the greater Boston area and is excited to share the news that Boston has been selected as one of three cities to host the first Teacher Leadership Summits in January 2015. The summit will be open to teachers and teacher leaders from across the region. We look forward to supporting this initiative for Boston, the Boston Public Schools, and all the other partners who have pledged to support this initiative.
About PrepForward
PrepForward is a leader in content review for current and future teachers, offering effective, flexible study programs via an online, self-paced platform. PrepForward's classes are designed to help K-12 instructors stay sharp at every stage of their teaching careers. Our courses help educators gain a deep understanding of the concepts they need to teach with confidence. Our team consists of seasoned experts in instructional design, teaching, and curriculum development from MIT, Harvard, and other leading universities. To learn more about PrepForward and its solutions for teachers, go to http://www.prepforward.com.