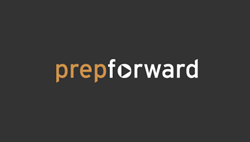 Wayland, MA (PRWEB) August 26, 2014
PrepForward, a leader in online teacher preparation and professional development courses, has partnered with institutions of higher education and non-profit educational organizations to create hybrid programs that will best support pre-service and in-service teachers.
Over the past decade, educators have watched as the traditional classroom has changed. There was a huge swell in online learning, with individual classes, certificates, and even entire degree programs being offered in a virtual space. Now that the dust has settled and educators have had some time to study the effects of this change in the learning space, it has become apparent that although strictly online learning is valuable for some, what may be more effective is a hybrid model. Studies have shown that if students have even one in-person session prior to the start of an online module or course, they are more likely to remain engaged and to complete the course.
PrepForward's hybrid programs take on various permutations, based on the needs of the educators being served. At a minimum, all of PrepForward's online courses include interaction with expert instructors throughout the course. In Illinois, PrepForward provides live webinars, online courses, and diagnostic reports to Teach For America Chicago members preparing for the Illinois Test of Academic Proficiency. In Massachusetts, PrepForward works with faculty at universities to create a hybrid experience where students are required to complete specific online modules for MTEL prep prior to each in-person class session. All learners are different and good educators know how to differentiate their instruction to meet the needs of all students. PrepForward supports this differentiation and continues to develop their products to best address the needs of teachers.
PrepForward is a leader in online courses for teacher certification preparation and teacher professional development. PrepForward courses are being used at institutions across the US, including Boston Public Schools, Teach For America Chicago, Wheaton College, Westfield State University, and UMass-Boston. Thousands of educators have used PrepForward's solutions to strengthen their fundamentals and maintain high professional standards throughout their careers. The self-paced programs feature targeted lessons, interactive exercises, detailed explanations, rich diagnostic data, full-length practice exams, and expert instructor support. To find out more about these solutions to improve teacher effectiveness or for additional information on how our courses can help the teachers in your district or institution, contact Mary Stephens or visit the PrepForward website.
About PrepForward
PrepForward is a leader in content review for current and future teachers, offering effective, flexible study programs via an online, self-paced platform. PrepForward's classes are designed to help K-12 instructors stay sharp at every stage of their teaching careers. Our self-paced courses help educators gain a deep understanding of the concepts they need to teach with confidence. Our team consists of seasoned experts in instructional design, teaching, and curriculum development from MIT, Harvard, and other leading universities. To learn more about PrepForward and its solutions for teachers, go to http://www.prepforward.com.