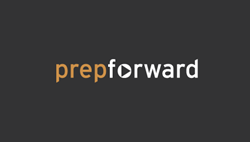 (PRWEB) June 24, 2014
Teacher tenure laws and guidelines were once considered necessary to keep high quality teachers in the classroom over the long term. But in recent years, ongoing problems in the public schools surrounding charges of instructor incompetence and neglect have caused many parents and legislators to wonder whether these laws protect poor quality teachers with longer work histories at the expense of promising new teachers at the start of a career. They argue that poor and minority students are especially at risk, as schools with fewer resources may not have the means to hire and retain the best employees or to remove those who demonstrate a lack of core skills or motivation.
Apparently, Los Angeles Superior Court Judge Treu agrees with this assessment, as he ruled tenure laws for public schools unconstitutional last Tuesday in Vergara v California. In a statement immediately following the announcement, U.S. Secretary of Education Arne Duncan praised the ruling as a necessary step in fixing the broken U.S. public education system. He said he hoped the decision would lead to a process that is "fair, thoughtful, collaborative, and swift." This means that, despite the best efforts of teachers' unions and their supporters, tenure may soon be a thing of the past in the primary and secondary teaching profession. More information about this decision and Secretary Duncan's response can be seen in The New York Times (June 10, 2014) article, "Judge Rejects Teacher Tenure in California".
According to Mary Stephens, CEO of PrepForward, the best thing teachers and teacher candidates can do in the short term is maximize their own classroom readiness. "We don't know what the long term solution may be, and teachers are concerned about their job security. But we also know that the best teachers are typically the most in demand. Those teachers are the ones with a strong grasp of all the necessary core skills, plus the ability to run a classroom successfully," Stephens says. "One thing every teacher can do right now is boost their own skills and confidence by mastering those things." Teachers with licensure or certification in multiple subject areas or specialties (ESL, Special Education, etc) are also in higher demand.
PrepForward is a leader in online courses for teacher certification preparation and teacher professional development. PrepForward courses are being used at institutions across the US, including the Boston Public Schools, Teach For America Chicago, Wheaton College, Westfield State University, and UMass-Boston. Thousands of educators have used PrepForward's solutions to strengthen their fundamentals and maintain high professional standards throughout their career. The self-paced programs feature targeted lessons, interactive exercises, detailed explanations, rich diagnostic data, full-length practice exams, and expert instructor support. To find out more about these solutions to improve teacher effectiveness or for additional information on how our courses can help the teachers in your district or institution, contact Mary Stephens or visit the PrepForward website.
About PrepForward
PrepForward is a leader in content review for current and future teachers, offering effective, flexible study programs via an online, self-paced platform. PrepForward's classes are designed to help K-12 instructors stay sharp at every stage of their teaching careers. Our self-paced courses help educators gain a deep understanding of the concepts they need to teach with confidence. Our team consists of seasoned experts in instructional design, teaching, and curriculum development from MIT, Harvard, and other leading universities. To learn more about PrepForward and its solutions for teachers, go to http://www.prepforward.com.