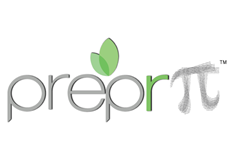 Toronto, ON (PRWEB) July 31, 2013
Prepr Foundation is pleased to announce the sponsorship of Startup Weekend Edu, an event that is "No Talk, All Action" and seeks to solve educational challenges with practical tech solutions. On the weekend of Aug 9-11, a passionate group of educators, designers and entrepreneurs will converge in Toronto for a 54-hour frenzy of pitching, designing, coding, and validating, all with the goal of launching a startup.
Prepr Foundation is a non-profit with the mission of helping students develop the skills of the future. Salar Chagpar, Co-founder and Change Catalyst at Prepr Foundation explains "Businesses today are looking to hire people that not only have knowledge and skills, but can apply their skills to solve real world problems." He goes on to explain, "This is why we created Prepr PIE, a curriculum of Project Management, Innovation and Entrepreneurship that helps students build core skills they can use to solve challenges."
The sponsorship is part of Prepr's ongoing commitment to support entrepreneurship and innovation, and provide opportunities for young people to apply their skills and become the driving force for change. Startup Weekend events have produced many thriving startups in Canada including Venngage, Groupnotes, and Domastay. Nationally the events have been sponsored by the Business Development Bank of Canada (BDC) as part of their efforts "to ensure a a healthy and vibrant early stage ecosystem in Canada."
Toronto's Startup Weekend Edu is part of a "global grassroots movement of active and empowered entrepreneurs who are learning the basics of founding startups and launching successful ventures." With over 100,000 alumni Startup Weekend, and events in more than 450 cities, these events have gained a reputation for excellence and attract influencers and leaders within the tech and startup communities, providing participants with an opportunity to grow their network and meet potential co-founders.
About Prepr Foundation
Prepr Foundation (@PreprMe) is making education more accessible by creating the first social online open education and innovation community. By integrating innovation and collaboration into the learning environment, Prepr will help students develop the skills for the future. Prepr launched in Boston as the start-up sponsor of the 2011 MIT Techfair. To join the movement or learn more, visit http://prepr.org.
About Startup Weekend
Startup Weekend™ is a non-profit organization that supports the development and expansion of entrepreneurship through events worldwide that educate aspiring entrepreneurs by immersing them in the process of moving an idea to market. Kauffman Foundation, Gates Foundation, Google For Entrepreneurs, Microsoft Bizspark and .Co are among a great list of supporters. For more information about the Toronto event, or to register visit http://toronto.startupweekend.org.