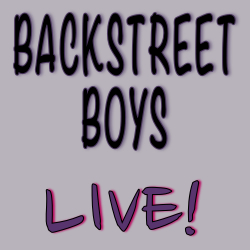 The Backstreet Boys have extended their "In A World Like This' tour into 2014, and QueenBeeTickets.com is currently offering presale tickets at a discount.
Germantown, Wisconsin (PRWEB) March 15, 2014
QueenBeeTickets.com is now providing music fans with Backstreet Boys presale tickets for additional dates that are taking place during the "In A World Like This Tour." The group will perform additional live concerts until July 15.
There has been such an overwhelming demand for tickets that it was necessary to extend the tour. The band will travel to more cities this year and will also return to locations that sold out rapidly in 2013. So many fans have been flocking to live concerts that the tour has been deemed the biggest for the popular group in more than 10 years.
Special guest Avril Lavigne will appear with the band during May, June, and July shows. The "In A World Like This Tour" will take the performers to U.S. and Canadian cities, and many fans who can take advantage of Backstreet Boys presale tickets will be obtaining their seats early.
Some destinations yet to be visited this year are the Canadian cities of Calgary, Winnipeg, London, Hamilton, and Kingston, among others. U.S. locations include Seattle, Mountain View, Corpus Christi, Oklahoma City, Omaha, Cincinnati, and Camden.
QueenBeeTickets.com has the largest online inventory available to concertgoers. Customers can find discounted prices for Backstreet Boys presale tickets as well as tickets for all other concert events this year. It will be prudent for music fans to obtain their seats quickly.
Click here to browse discount tickets for the Backstreet Boys with special guest Avril Lavigne at QueenBeeTickets.com.
Live Customer Support
Order By Phone Toll Free
7:00 a.m.-1:00 a.m. EST
(855) 859-4033
support(at)queenbeetickets(dot)com