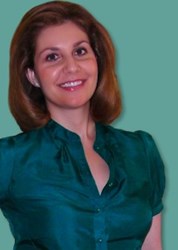 Cincinnati, Ohio (PRWEB) September 19, 2013
Freebie Finding Mom has created a series of hauntingly good articles to help any family navigate the spookiest time of year: Halloween. She knows that this holiday isn't just scary because of all the ghost, goblins, and witches banging on the door but also because of the impact it can have on the wallet. All the sugary treats, creepy decorations, and costumes on the shopping list will have any wallet screaming in horror. To help, Freebie Finding Mom has shared advice to keep this holiday fun and frugal.
Leveraging her personal experience, Freebie Finding Mom offers a few tricks and treats of her own for scoring great candy while saving cash. To find out what she recommends read her article "Three Tips on How to Score Cheap (or Even Free) Candy for Halloween".
Need to turn the home into a haunted house? With Freebie Finding Mom's help its easy (and cheap) to create Halloween decorations and have arts and crafts time with the little one(s). She has shared 25 of the best preschool Halloween crafts that are sure to get even the littlest trick or treaters in the spirit including a spooky Q-tip skeleton and a creepy crawly pipe-cleaner spider.
The homemade preschool Halloween crafts make great decorations, but for those that want to turn things up a notch, Freebie Finding Mom found even more DIY home decorating tips that are sure to inspire. For example, she provides a bounty of free printable Halloween decorations that are guaranteed to make the home Halloween ready.
This year, trust Freebie Finding Mom for a great Halloween that doesn't leave the wallet howling in pain!
FreebieFindingMom.com is written by a money saving, savvy shopping mom that offers freebie finding tips, coupon tips, and bargain hunting tips to consumers. The advice Kelli provides comes from world experience and a financial background. She is passionate about helping consumers save big money and have fun along the way. She offers the best daily freebies, online bargains, printable coupons, DIY projects and more. Follow her on Facebook, Twitter, Google Plus, YouTube, or her new obsession, Pinterest.