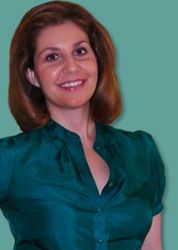 Cincinnati, OH (PRWEB) September 24, 2014
Freebie Finding Mom is prepping for a fun, frugal, and utterly spooktacular Halloween with her latest set of seasonal articles. Her tips, tricks, and treats will get the whole family geared up for the first big holiday of the fall…without breaking the bank.
When it comes to Halloween, food is critical; however, it doesn't have to be all about the candy. In her article Halloween Inspired Fun Lunch Box Ideas, Freebie Finding Mom gives "normal" foods a monstrous makeover to get them ready for the holiday. For example, she turns a boring mozzarella sandwich into a scary (yet delicious) mummy. A child toting these lunch box goodies is sure to be the envy of the class.
Don't worry, she didn't forget about the most important part of Halloween: The treats. Freebie Finding Mom helps families bid farewell to store bought goodies and indulge in a homemade Halloween with her monster cupcake recipe. This recipe creates a frightfully fabulous Halloween treat but is also easy and kid friendly. What could be better?
For parents looking to get children in the Halloween spirit or simply brighten a little one's day, Freebie Finding Mom serves up printable Halloween lunch box notes. These cute cards, like a black cat saying "Have a 'purrfect' day", are well, "purrfect" for spreading some Halloween joy. Hint, they aren't just for kids!
Halloween wouldn't be complete without some cute and creepy decorations for the home. However, don't head to the store and waste money! Instead, check out Freebie Finding Mom's preschool Halloween crafts for fun and frugal inspiration. Ideas include footprint ghosts, paper roll pumpkins, q-tip skeletons, and a cluster of spiders made from a variety of household materials. These crafts will get the home Halloween ready and allow the family to indulge in some much needed quality time that doesn't include watching television.
Utilize Freebie Finding Mom's Halloween articles to get ready for the creepiest day of the year without being scared to death by the high price tag. From tricks to treats, Freebie Finding Mom has got the haunting hour covered!
Freebiefindingmom.com has been helping people save money and make savvy financial decisions since 2010. Kelli Bhattacharjee, the proprietor of the site, is a former investment professional with nearly ten years of experience. She has a passion for empowering others to better manage their money. She also contributes to parade.com.