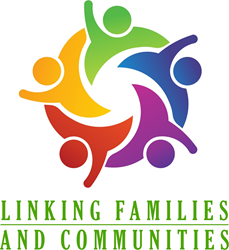 "Children who are exposed to preschool enter school ready and eager to learn and with a solid foundation of social and behavior-management skills..." states Elizabeth Stanek
Fort Dodge, Iowa (PRWEB) July 12, 2016
Preschool used to be seen as a nice, optional experience for children to attend the year prior to entering kindergarten; however, these days it is an expectation of children. Today's kindergarten classrooms have faster paced instruction, increased demand for attention and social skills and are more like first grade was twenty years ago.
As young families grow stronger, so do our communities. This past school year, 93% of students in the area had at least one year of preschool experience prior to entering kindergarten. Preschool is a valuable experience for children and offers them a rich background of experiences necessary for school success from learning about the world around them to building a greater sense of independence and being part of a group.
According a survey of Kindergarten teachers in the Linking Families and Communities service area, kindergarten readiness and social skills are areas of greatest deficiency among incoming kindergarten students. These skills include things such as sharing, negotiating, cooperating, following directions, taking turns and forming friendships, as well as, waiting in line, staying on task and listening. Children lacking these skills often have a difficult time in school though they are on target with fine, gross motor and cognitive skills.
In the Calhoun, Pocahontas and Webster County area, Linking Families and Communities offers the Preschool Tuition Assistance program to support parents in sending their 3, 4 or 5 year old child to a quality preschool. Applications can be found on the agency's website and at qualifying preschools. Families may apply for the Tuition Assistance program after July 1st for the 2016-2017 school year.
"Children who are exposed to preschool enter school ready and eager to learn and with a solid foundation of social and behavior-management skills, which is why Linking Families and Communities offers programming so that all children enter kindergarten ready to succeed," states Elizabeth Stanek, Executive Director with Linking Families and Communities.
Linking Families and Communities is a resource for building stronger children and families. Their mission charges them to care and advocate for families and the overall well-being of young children. The organization provides resources to ensure children under five and their families have what they need to live up to their full potential. While not everyone has the tools they need to succeed, everyone wants a quality life for their family. Linking Families and Communities strengthens young families to help them have a great start. Located at 822 Central Avenue, Suite 340 in Fort Dodge, IA, is available by calling 515-955-5437, visiting their Facebook and website at https://www.linking-families.com/