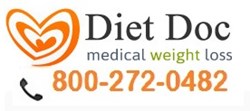 Losing excess weight and maintaining a long term healthy weight is important in keeping hormones in balance and vice versa.
Cheyenne,WY (PRWEB) September 17, 2013
Hormones act as messengers to the brain that trigger and regulate the body's functions. Various factors play a key role in hormone function, including stress, poor nutrition, weight gain, lack of exercise, inadequate rest and illness. A hormone imbalance can wreak havoc on one's physical and emotional health, resulting in extreme mood swings, hunger cravings and even sexual arousal. Many women experience a hormonal imbalance during peri-menopause and menopause. During this time, the metabolism may become more sluggish leading to unwanted weight gain as well as difficulty in losing weight. Losing excess weight and maintaining a long term healthy weight is important in keeping hormones in balance and vice versa.
Traditional weight loss programs generally consist of starving the body with a low calorie diet. The patient will typically feel tired and run down because the diet plans normally include demanding exercise routines which can be quite challenging since the body is already operating on fewer calories. Physicians have finally realized that these "traditional" diet plans are not effective.
Diet Doc is paving the way to a new approach to weight loss using pharmaceutical doses of prescription hormone, a hormone that suppresses the appetite while signalling the brain to release old, stored and trapped fat into the bloodstream. This trapped fat is typically stored in areas that are the most stubborn to lose, such as the belly, underarms, hips and thighs. Because Diet Doc patients are consuming healthy low carbohydrate, high protein diet plans, the old and trapped fat will be burned as a source of fuel resulting in patients noticing the rapid loss of pounds and inches in these difficult to lose areas while also maintaining a healthy hormone balance. By utilizing doctor designed nutrition plans, coupled with prescription and nonprescription medication, the company is able to provide natural hormone balancing effects to patients with safe effective weight loss.
Diet Doc's new diet plans combine nutritionist-designed, hormone friendly nutritionally balanced meals and supplements that are unique to each patient's personal medical, nutritional and lifestyle needs, with the medically supervised administration of 100% pure, prescription hormone. Because prescription hormone is enhanced with Vitamin B12, while naturally suppressing the appetite, dieters are reporting no loss of energy or between meal hunger or cravings. In fact, an in-house survey revealed that most patients reported an increase in energy while following the company's diet plan protocol. Diet Doc's diet plans help to naturally balance essential internal bodily functions by following a detailed yet simple healthy diet and consistently monitoring progress with weekly consults. This new approach to weight loss has resulted in thousands of dieters across the nation who have been unsuccessful in losing weight in the past, losing weight safely and rapidly and feeling and looking better than ever before.
The Diet Doc prescription weight loss system offers incomparable services to dieters across the country, delivering a consistent effective prescription hormone diet plan directly to patients' doors. In-house medical weight loss experts guide every patient through their personal health journey by altering diet plans if results begin to taper. Each patient receives a weekly checkup call to assess progress, attitude, and comfort level, among other factors. By delivering this level of personal service, doctors can identify and resolve any barriers that may be hindering fast weight loss.
Continually striving to provide world class service for each client, personalized Diet Doc weight loss plans are compatible with almost any medical condition and are created for those who have been struggling to take off that last 10 pounds to those that must lose 100 pounds or more. The professional weight loss experts urge everyone that needs to lose excess weight to pick up the phone and call today to schedule a free and confidential consultation.
Diet Doc Contact Information:
San Diego, CA
(800) 272-0482
Weight-loss(at)Dietdoc(dot)info
http://doctorsupervisedweightloss.com/testimonials.php
Twitter: DietDoc10
Facebook: DietDocNaturalHealth