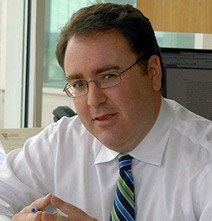 It shows that courageous people can make a difference when they stand up against big business and report illegal conduct.
Philadelphia, PA (PRWEB) November 06, 2013
Pennsylvania attorney Derek T. Braslow said today that untold numbers of people will benefit from the agreement forged by the federal government with pharmaceutical giant Johnson & Johnson to settle criminal and civil claims about the way it marketed prescription drugs Risperdal, Invega and Natrecor.
"For years Johnson & Johnson earned profits from allegedly promoting drugs for uses which were not approved, harming the most vulnerable members in our society, children and the elderly, rather than helping them," said Braslow. "In states across the nation, courts have heard the victims' stories. Finally, J&J has been forced to listen to the voice of Justice."
According to the November 4, 2013, news release of the U.S. Department of Justice, Johnson & Johnson's agreement to pay more than $2.2 billion will resolve both a criminal information and civil complaint filed in U.S. District Court for the Eastern District of Pennsylvania. The information alleges that representatives of J&J subsidiary Janssen Pharmaceuticals urged physicians to prescribe Risperdal for elderly dementia patients, when it had not been approved by the FDA for such use. The civil action alleges that J&J and Janssen caused false claims to be submitted to federal health care programs.
The agreement is the government's third-largest settlement with a pharmaceutical company, according to Bloomberg.com (November 4, 2013), following last year's $3 billion settlement with GlaxoSmithKline Plc for marketing practices related to Paxil, Avandia and Wellbutrin and the $2.3 billion settlement in 2009 with Pfizer Inc. concerning Bextra and other drugs.
"This settlement is also a vindication for whistleblowers," Braslow said. "It shows that courageous people can make a difference when they stand up against big business and report illegal conduct." The settlement agreement, which still has to be approved by the judge, resolves four separate whistleblower lawsuits which were joined by the U.S. Justice Department and 45 states. A hearing is scheduled for Thursday, November 7, in federal court in Philadelphia.
Derek T. Braslow is a partner with Pogust Braslow & Millrood, a Pennsylvania firm which focuses on personal injury claims, particularly pharmaceutical injury litigation, including injuries caused by Risperdal [http://www.pbmattorneys.com/prescription-drug-injuries/ .