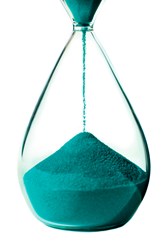 Tidy up font sizes, alignment and colors and make all images the same size.
San Diego, CA (PRWEB) January 28, 2014
Procrastination is human nature. Presentation slide decks are ambitiously started weeks before the conference, and then finished in a panic days or hours before they are due. Walking up to the podium, the speaker shudders as the lights dim and the first slide comes up, thinking "oh well, I did the best I could".
Laser Pointer, a leading medical/dental presentation design firm, helps their clients take their lecture content and deliver it with credibility, professionalism and an eye to adult learning principles. There are some simple down-and-dirty tricks that can be employed when and if last minute panic has set in.
According to SlideShare's Zeitgeist 2013 presentation on "How did the world of presentations change", presentations have 20% fewer words per slide and 58% larger font than in 2012. Overall image usage increased 53% and image size grew by 16%. This is fantastic news for the procrastinator and can be used to their advantage.
Just last week, a doctor called Laser Pointer and said his presentation was tomorrow. He said, "So once I've gotten through that, can I send it over for a makeover?" The truth is, improvements could have been made, even with less than 24 hours to go.
In this particular case, the titles of each slide were in different font sizes and colors, a telltale sign that these slides had been mixed together from various presentations. Image sizes were also varied and placed inconsistently throughout the deck. One hour spent tidying these up would have aligned this presentation with "modern" trends and provided this speaker with greater credibility.
Laser Pointer reveals easy and quick tips to salvage a presentation when time is tight:
1. Focus on the ONE THING.
The cocktail napkin on the airplane is sufficient space to draw up a quick written outline. Discern what ONE THING the audience is coming to hear. Mindfully edit the content to deliver a focused lecture rather than presenting every possible aspect on a topic. The audience can't remember everything anyhow, so spare them the information overload.
2. Select compelling visuals.
Use images that give a sense of storytelling and the "what's in it for me" elements that are essential to adult learning. If time is tight, first get rid of the amateur clip art. Given just a little bit more time, make use of royalty free sites such as Shutterstock or morgue file for low cost images to supplement case photos.
3. Declutter slides.
First, make every image the full size of the screen. Next, reduce text down to 5-6 words per slide and use a large font (48-60 point). A fast and easy way to do this is duplicate every slide with multiple bullet points and only display one per slide. More ideally, craft a declarative statement that captures the essence of the detail originally written on the slide and move all the detailed bullets into the notes section. If needed, use a presenter's split screen as a prompt for speaking to that detail.
So if the procrastination bug has bitten, and panic is setting in, use that final hour to review, edit and simplify. Alternatively, Laser Pointer can be a back-pocket resource to do anything from content development to last minute finishing touches. They offer an initial consultation and a few sample slides for free to ensure that the presentation designer is on the right track and the speaker is on board with the creative direction.
It's not too late. Contact Laser Pointer today for a free consultation and sample slides at 619-994-0293 or http://www.laserpointerpresentations.com.