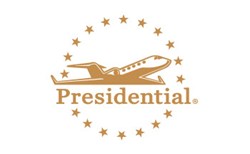 Terry is a welcome expansion to our Executive Team at a time when we are experiencing significant growth of the company.
Ft. Lauderdale, FL (PRWEB) January 22, 2014
Presidential Aviation is pleased to announce that Mr. Terry Doehling has joined the company as VP of Aircraft Management and Acquisitions, adding his expertise to the Jet Management Division.
Terry brings thirty years of experience and proven success to Presidential Aviation in the fields of aviation asset management, executive jet management and aircraft acquisitions. His résumé includes extensive service with Bell Helicopter, the NetJets' Companies, and Jet Aviation. Terry is a recipient of the coveted U.S. Presidential Service Badge for his successful tenure with the Presidential Helicopter Flight Detachment, along with other awards and accommodations he earned during his term of military service.
"Terry is a welcome expansion to our Executive Team at a time when we are experiencing significant growth of the company," stated Oscar Arce, CEO of Presidential Aviation. Oscar further commented on the growth of the company's fleet: "We are currently conforming three aircraft in addition to the recent acceptance of a pristine Citation Excel and a Falcon 50EX. These aircraft will undergo a rigorous conformity process, ensuring compliance with all pertinent regulations in line with maintaining our level of excellence in adding these aircraft to the company's fleet. These additions to our fleet will greatly increase the company's capacity to address the increased demand for jet charter service which we have experienced over the past year."
Terry has been entrusted with various responsibilities, including attending to new customers' demands for a consistently better management model and to fully assure higher levels of excellence and service. With many complex aircraft management transactions to his credit, Terry is well equipped to tailor comprehensive jet management, private jet maintenance and private jet charter solutions for the company's clientele, whether their aircraft is being utilized for business, personal use or the owner's participation in charter revenue operations.
About Presidential Aviation
Florida-based Presidential Aviation, Inc. has provided industry leading boutique-style executive jet services including jet management, jet maintenance, and private jet charters, since 1997. Presidential is safety-centric with ARG/US Gold rating and Wyvern Registered Operator credentials. The National Air Transport Administration (NATA) bestowed its highest level of Aviation Maintenance Technician (AMT) award to Presidential again in 2013. Presidential has access to all sizes of aircraft including heavy, super-mid, midsize, light, and turbo prop to accommodate any number of passengers or travel distance with 24-hour availability and a very short response period.