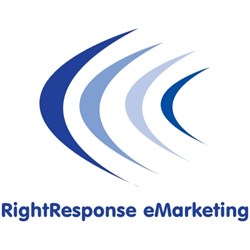 Now through Dec. 31, 2013, businesses can order the company's press release writing at half price with the purchase of select distribution services.
Clarksville, Tenn. (PRWEB) November 30, 2013
RightResponse eMarketing is excited to announce a new Year-End Special (YES) that will allow small businesses to drastically reduce the cost of their press release campaigns. Now through Dec. 31, 2013, businesses can order the company's press release writing at half price with the purchase of select distribution services.
"The special offer will give small businesses an opportunity to take advantage of our high quality services," said Tracy Barbour, principal of RightResponse. "It will also help them stretch their publicity budget during the holidays, which is a critical time of year for many companies."
Companies can use the YES offer with the following RightResponse distribution options, all of which include a detailed report with statistical and/or contact information for the media:

Online Distribution: Uses one of the leading distributors of online press releases to disseminate news all across the web. This package reaches major search engines such as Google and Yahoo!, thousands of journalists, online news sites, bloggers and news subscribers. It also includes distribution to premium online publishers like Scottrade.com, StreetInsider and International Business Times.
Custom Distribution: Is ideal for companies that would like to hand pick newspapers, magazines, other publications, and radio/TV stations instead of using a preselected lists. The client's distribution list will be customized based on their choice of major metro areas, regions, industries, demographics and psychographics. This package includes distribution to 20 media outlets.
National Newspaper Distribution: Features distribution to a preselected list of 20 U.S. newspapers with a circulation of at least 200,000. The release will be distributed directly to journalists at major U.S. newspapers/print publications such as the New York Times, L.A. Times, Chicago Tribune, Atlanta Journal Constitution and Dallas Morning News. Available package options include Business, Technology, Banking, Features, Lifestyle, Real Estate, Military and New Book.
National Radio Distribution: Includes distribution to a preselected list of top radio stations in the United States. The release will be delivered directly to 20 of the country's most popular radio programs (news/talk, business news, news).
Statewide Business Magazine Distribution: Enables clients to connect with business publications in all 50 states. Targeting statewide magazines—instead of more highly-sought-after national publications—increases the chance of capturing media publicity. There is less competition for publicity among statewide magazines, which means the press release can receive more attention from editors and writers. This package includes distribution to a preselected list of 50 business magazines.
RightResponse eMarketing takes a personalized and comprehensive approach to writing and distributing press releases. The company uses its extensive experience in journalism and public relations to customize releases based on the subject matter, industry and other factors. In addition, RightResponse maintains an in-house distributor who conducts detailed research to identify the most appropriate media outlets and reporters to contact. These customized services ensure that clients receive the most effective press release and most targeted distribution for their needs.
To take advantage of the Year-End PR Special, simply ask for the "YES" offer when ordering press release writing services. For more information about RightResponse eMarketing and its other solutions, please visit http://www.rremarketing.com or call 931-436-0949.
About RightResponse eMarketing
Established in 1999, RightResponse eMarketing helps businesses capitalize on technology to broaden their reach, increase sales, reduce marketing costs and boost their profits. The company offers a variety of services, including emarketing/marketing consulting, copywriting for social media, press releases, web sites, ebrochures, business profiles, case studies, white papers, emails, and articles for newsletters, blogs and web sites. Its professional solutions are ideal for all types of organizations and individuals, including full-service marketing, advertising and PR firms; publishers/editors of online and print publications; government agencies and non-profit organizations; web site developers and graphic designers; entrepreneurs and independent professionals; and business professionals who want to enhance their career. For individuals, RightResponse provides professional resumes, cover letters, biographies and profiles, as well as college scholarship research and consulting services. RightResponse is based in Clarksville, Tenn. and serves clients worldwide.
###