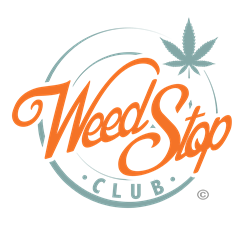 I have been searching for something like this since my state started accepting marijuana applications. It's so great to just enter a few pieces of key information about my company and have the rest of the wording written for you.
LOS ANGELES (PRWEB) March 03, 2019
Los Angeles, California-based business to entrepreneur company Weed Stop Club has launched its self-service, document creation tool for those individuals and businesses trying to apply for their Marijuana Licenses.
The content you submit to any State Department for your marijuana license is serious business. You're competing for the attention of government employees who are receiving pitches by many other potential licensees at the same time. To succeed, your State response should be informative, mutually equitable to the Department of Health, and completely transparent.
That's where the Weed Stop Club can help. The Club's offering is clear and concise, "create customize documents for your marijuana license application at a fraction of the price it would cost through a traditional lawyer. Answer a few plain-English questions, and we'll create your cannabis license document for you." Enough said!
I have been searching for something like this since my State's Bureau of Cannabis started accepting marijuana license applications. It's so great to just enter a few pieces of key information about my company and have the rest of the wording written for me.
First you select your document or form. Then answer simple questions about your company that are required for that specific document. Within a few steps, you'll have a completed document that's ready for submission.
Completing a marijuana license application is no small feat. It requires detailed operations plans, procedures and company policies for at least 20 different areas of business! A significant amount of time will be spent writing, organizing and working with consults to get it done. Luckily, Weed Stop Club can do the heavy lifting for you, while giving you the freedom you need to brand the document with your own content (ie. Name, Address, Product Offering, et cetera). In the end, what you'll get is complete, professional content to present to your State Department.
When a State Department of Health evaluates a company for a marijuana license, they are looking for the best microbusiness who can be compliant with all of their regulations, rules and policies.
The Club's documents & letters gives license evaluators the proper context around why your business came into existence and who you are before reading about the services you intend to offer patients or patrons.
Available now are prewritten, ready to use:
1. Business Plans
2. Security & Surveillance Procedures
3. Sanitation & Waste Disposal Policies
4. Tracking and Receiving Inventory Plans
5. Transporting Marijuana Practices
6. Marijuana Product Packaging & Labeling Guidelines.
You can customize by adding your company information and then print or share any of the documents they offer. It's really that simple!
The Club organizes the documents into different sections, such as policies, procedures, plans, personnel, technology, et cetera. This makes it easy for the license evaluator to understand the different parts of your application and the different operation plans you plan to utilize.
"We don't just dive right into the strategy and the processes. We set expectations up front and entice the evaluator to read more," says Ms. Cheryl Mahoney, senior editor.
Weed Stop Club knows exactly how to structure the response to the government. That's why the content focuses more on your State Department's need to "check all the boxes", rather than on your own company's product offerings. But the prewritten documents do include professional proof that illustrates your company's professionalism and ability to understand and mitigate their particular statewide issues.
This spring, the Club is releasing state and business type specific documents and forms. In their pipeline are documents that relate specifically to:

Growers
Cultivators
Producers
Retailers
Dispensaries
Distributors
Testing Labs
Microbusinesses
Non-Profit Organizations
Remember, the responses to the State are competitive in nature. This puts an added pressure on creativity and detail in composing your response. Getting it right the first time, should get your dispensary or microbusiness licensed quicker. And using Weed Stop Club's fill-in-the-blank documents can definitely save you a lot on preparation costs.