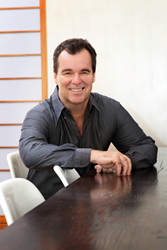 ...at a time when home values are increasingly becoming more expensive, people are starting to rethink their dreams of becoming homeowners or property investors because of the amount of money required to purchase property
(PRWEB) June 20, 2014
The International Monetary Fund (IMF) made a list about the ratio of house prices to average incomes among developed countries, and Australia ranked third in terms of countries where prices are higher compared to income levels, abc.net.au reported on 12 June 2014.
After reading the report, Rick Otton, a highly-respected property investor, tells Aussies not to be discouraged when they hear news about how expensive real estate in the country is.
"Owning your very own house or having an investment property are 2 staples of the Australian dream. But at a time when home values are increasingly becoming more expensive, people are starting to rethink their dreams of becoming homeowners or property investors because of the amount of money required to purchase property," according to Mr. Otton.
"This kind of thinking is the growing sentiment among young Aussies, mostly, because saving up the money for a deposit isn't as easy to accomplish as it was years ago. Not to mention, the cost of basic utilities and everyday necessities have also risen, making it even more difficult to save cash," he continued.
Mr. Otton then said in a recent interview for the Creative Real Estate Podcast that homebuyers around the country should not be worried by recent property news, because there are alternative ways to buy houses for sale which don't demand too much cash to get in.
"Whether the market is going up, down, or sideways there are always people who don't have enough money to pay the deposit required to make a purchase. The key to resolving this problem is to make the payment terms more flexible. That way, buyers can negotiate with the sellers how they can complete the payments, while making sure that the sellers' needs are also met," Rick Otton revealed. "For instance, rather than take out a new bank loan, the buyer may negotiate to assume the existing financing and pay the remaining equity in increments. The flexibility makes it more convenient for the buyer to make the purchase. At the same time, a seller will be able to move away from unwanted debt much more quickly," he explained.
The Creative Real Estate Podcast is a weekly broadcast featuring Rick Otton and his creative solutions on how to solve your property problems. Visit http://creativerealestate.com.au/ to catch all of the episodes and transcripts.
Australian property investment specialist, Rick Otton, has been developing, sharing and teaching his innovative real estate strategies for 23 years. As the founder and CEO of We Buy Houses, which operates in the US, UK, Australia and New Zealand he is known for introducing cutting-edge techniques that have enabled previously disenfranchised people to get out of the rental cycle and into their own homes.
His innovative low-risk, high-reward approach to Australian real estate investing has been featured in a variety of television programs and magazines, including Today Tonight, Hot Property and Australian Property Investor. His real estate book, published in 2012, ''How To Buy A House For A Dollar', voted by Money Magazine and Dymocks Book stores as one of the Top 10 Most Popular Finance Titles for 2013.
As well as conducting free seminars, workshops and conferences in the UK and Australia, Mr Otton releases a weekly podcast on iTunes, Creative Real Estate. In these he shares examples of real transactions, and you can listen to his students share their own experiences using his strategies.
Go to CreativeRealEstate.com.au to listen to Rick's free podcasts.