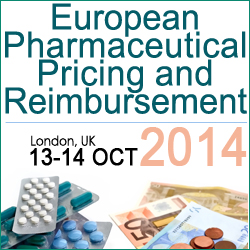 The industry is witnessing an increasingly challenging payer environment, with elements of value-based pricing being introduced in many markets. - Tribeca Knowledge, 2014)
London, Southwark (PRWEB UK) 8 September 2014
Managing your market access efforts can be one of the most challenging tasks in the business. It demands market access team collaboration throughout the business – regulatory, medical, commercial, and policy – and across worldwide markets. The industry is witnessing an increasingly challenging payer environment, with elements of value-based pricing being introduced in many markets. This means that optimising your market access effort and aligning activities across markets is more important than ever. At the same time, the rise of the emerging markets means that global market access teams are looking after a wider range of markets.
(Source: Tribeca Knowledge, 4 ways to optimise your market access team collaboration, 2014)
Following on from this, join this year's European Pharmaceutical Pricing and Reimbursement summit and enhance your strategies for marketing authorisation and reimbursement, featuring an exclusive session by the Head of Reimbursement and Value, Market Access and Healthcare Solutions, Mike Chambers, GlaxoSmithKline. Highlights from the presentation entitled: Is there Room for Real World Data in Medicine Development?, will address:

Conditional and Adaptive Processes
The use of 'real world' data in generating early estimates of relative
The IMI GetReal consortium: towards a shared framework for decision making
This is just a snippet of what will be covered. Hear from other speakers including the Ministry of Health (Germany), Gilead, Ipsen, EMIG, IGES Institut, National Pharmacy Association, EUCOPE, Mundipharma and many more.
For those who are interested in attending, there is currently a £300 reduced rate through online registrations, using the following code: SMI7D6Z
--END--
For more information and full programme details, please visit:
20th annual European Pharmaceutical Pricing and Reimbursement
13-14 October, 2014
Marriott Regents Park Hotel, London, UK
http://www.pharmaceuticalpricing.co.uk
About SMi Group
Established since 1993, the SMi Group is a global event-production company that specializes in Business-to-Business Conferences, Workshops, Masterclasses and online Communities. We create and deliver events in the Defence, Security, Energy, Utilities, Finance and Pharmaceutical industries.
We pride ourselves on having access to the world's most forward thinking opinion leaders and visionaries, allowing us to bring our communities together to Learn, Engage, Share and Network. We hold events in over 30 major cities throughout the world including London, Paris and Singapore and to date have welcomed over 200,000 participants from 80 countries.
More information can be found at http://www.smi-online.co.uk.